The CFO is committed to supporting our nonprofit community during the coronavirus pandemic.
CFO secures additional funding for SPS In-Person Learning Support Program
Sept. 2, 2020 — The Community Foundation of the Ozarks has gained additional support from community funders to nearly double the money available to support children and families with virtual learning on the days they aren't attending in-person classes at Springfield Public Schools. Total funding for the SPS In-Person Learning Support Program now exceeds $229,000.
After SPS announced its options of partial in-school classes or fully virtual learning for the beginning of fall semester, the CFO committed $100,000 from the COVID-19 Response and Recovery Fund to the SPS In-Person Learning Support Program. Grants from the program support agencies that provide childcare and virtual learning assistance for vulnerable students on the days when they are not in the classroom. The focus includes low-income families, special-needs students and essential workers, including educators.
For the first round of grants announced Aug. 7, the Rice Family Foundation donated $20,000 to help increase funding for the initial recipients. Since then, the CFO has coordinated with other funders to fully fund agency requests and extend grants to additional agencies.
An anonymous funder is providing $71,000 to support programs at: Ozarks Regional YMCA; Boys & Girls Clubs of Springfield; and Springfield Dream Center.
The Stanley and Elaine Ball Foundation, managed by Central Trust Company, is providing $22,640 for a program at Drew Lewis Foundation. The Ball Foundation has been a partner with the CFO on the five-year Northwest Project to tackle poverty through programming based at The Fairbanks with the Drew Lewis Foundation.
Trinity Presbyterian Church is providing $15,000 to support programs at: Boys & Girls Clubs of Springfield; Children, Family and Youth Development Center; and Discovery Gardens Montessori School.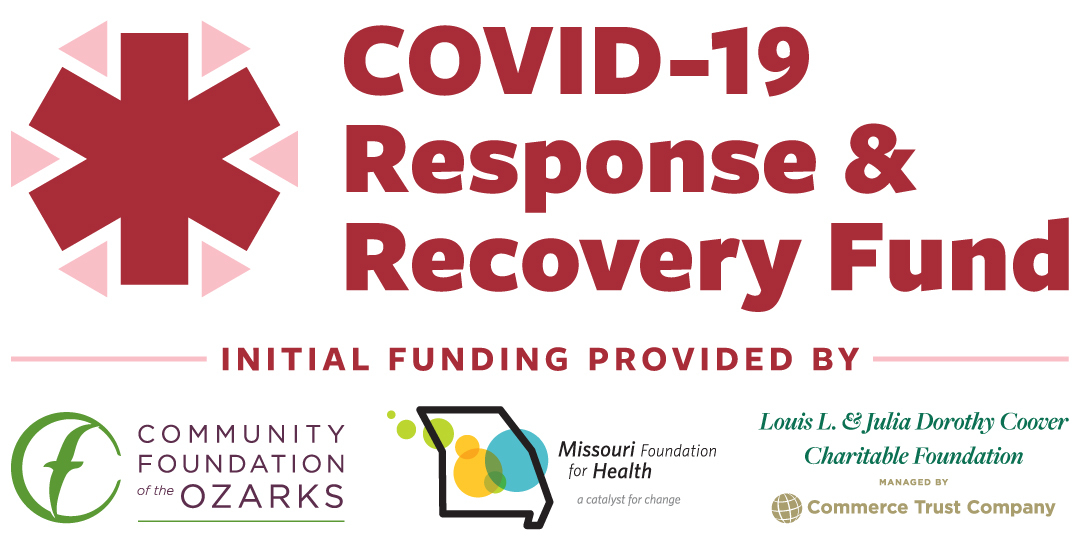 Parents interested in more information on any of these programs should contact the agencies directly.
"We are grateful to the Ball Foundation, Trinity Presbyterian and the anonymous funder for stepping up to meet this community need," said Brian Fogle, president and CEO of the CFO. "We are blessed to have such generous donors and dedicated agencies that, in their own ways, are helping our community through this challenging time. Collaboration has long been a strength of our community and even more important during an unprecedented time like this."
The CFO's COVID-19 Response and Recovery Fund was established in March with an initial $1 million commitment by the CFO and its 50 regional affiliate foundations, Missouri Foundation for Health and the Coover Charitable Foundation. Generous donors have since contributed more than $735,000 to support this grantmaking. Additional support from more funders will extend grantmaking from the fund. Gifts can be made online.
Since launching the fund, the CFO has granted more than $1.7 million through various discretionary programs. Total COVID-related grantmaking by the CFO, including grants from donor-advised and employee benevolence funds, is now more than $2.7 million.
The COVID-19 Response & Recovery Fund is supported by these generous donors.
In addition to initial commitments by the CFO, Missouri Foundation for Health and the Coover Charitable Foundation, these individuals, families and organizations have donated to the COVID-19 Response and Recovery Fund. You can join them by making a gift by credit card or mailing a check to: Community Foundation of the Ozarks, P.O. Box 8960, Springfield, MO, 65801. Please note "COVID-19" on the check.
Sunderland Foundation
White River Valley Electric Cooperative
Hulston Family Foundation
Delta Dental of Missouri
Darr Family Foundation
The COOP Foundation
Tal & Rosalie O'Reilly Wooten Family Foundation Fund

Elite Promotions

Don & Olivia Simpson
RDW Family & Community Fund
Jeff & Kathy Munzinger
Mary Jean Hamilton
Anonymous
Forum Dental

Terry Family Foundation
Kim Collison Farr
Mitch & Jennifer Holmes
Angela Swan
Deni Dinwiddie and family
417 Youth Sports and John Hartley Family
Cantwell Family Fund
Brian & Renee Fogle
Lyndsey Strahan
Jarad Johnson
Justin Gathright
Matthew Simpson
Maranda Provance
Ira Williams
Don Simpson
Michelle Hudgens
Angie Miller

Andy Peebles
Alex & Cathy Primm
Wes & Francine Pratt
Thomas & Kimberly Prater Family Fund
John Brooks
Springfield Business Journal
Jennifer Johnson
Melinda Novik
Martha Fay
Alvin Meeks
Suzanne Weatherman
Ronald Neville
Emma Chapman
Joe Fearn
Ball Jones Charitable Fund – Buddy Ball & Virginia Jones
Graham Family Fund
Jim & Janet Anderson Family Fund
Terry Family Foundation
Dierks Family Fund – Bridget & Andy Dierks
The La Boda Fund – Mike Stevens & Kate Baird
Oakwood Legacy Fund – Ron & Alice Wingo
Courtney Family Foundation Fund
Haun Family Fund
Mary Jean Hamilton Fund
310 Foundation
Nelson Family Fund
Arthur Ormsbee
Dana & Ann Elwell
Louise & Kelly Knauer
Aaron Scott & Hayley Budd
Nancy Curless
Reynolds Family Fund
Betsy Fogle
Don Simpson
Larry O'Reilly & Family Foundation
Mike Carlie
Carrie Lamb
Mary Casada
Rose Magaw
Jarica Oeltjen, in memory of John Prine
Connie Cline Fund
William Marrs, in memory of Scott Marrs
Terry & Mary Whitmore
James Mattax Jr.
Lisa Langley
Danielle Wise
Mary Neely
David O'Reilly
Roger Pina
Valerie Hudspeth, in memory of James William "Jim" LeCompte II
Jeff & Julie Ast
Jackie Barger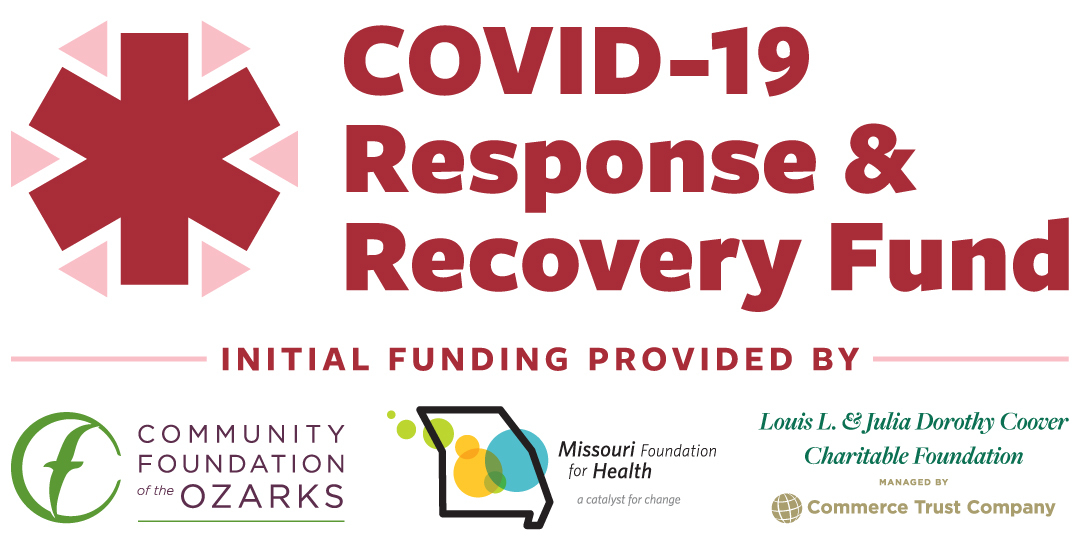 Noah Karrasch

Jan & Gary Baumgartner
Winter Kinne, in memory of Patsy Funk
M. Tran
Gary Funk, in memory of Patsy Funk
Doug & Rae Nickell, in memory of Patsy Funk
Linda Neale
Carol Newman
Mark & Mary Walker
Janet & Herb Dankert
Ashley Silva
5 Pound Apparel, on behalf of Ashley Walden
Todd & Betty Parnell, in memory of Patsy Funk
Rob & Sally Baird, in memory of Patsy Funk
Stephen Armstrong
Jill Lohmeyer, in memory of Patsy Funk
The Second Wind Fund
The Fogle Family Fund
Fulp Family Fund
Mary Worman
Jack Hood, in memory of Patsy Funk
Robert Thurman
Joshua Gibb, in memory of Patsy Funk
Robert Kipfer, in memory of Patsy Funk
Kenneth Zindel, in memory of Patsy Funk
Shelter Insurance/Becky Hosp
Mike Smith
Gerald Weatherford, in memory of Patsy Funk
Jim Atteberry, in memory of Patsy Funk
Galesburg Community Foundation, in memory of Patsy Funk

Claudia Kelsey
Jerrianne Roubinek, in memory of Patsy Funk

Dean Rund
Beth Summers, in honor of Tracy Polk
Marilyn Boyle
Caitlin Golike
Karen Mille, in memory of Patsy Funk
Donald Fishburn, in memory of Patsy Funk
Tom Finnie, in honor of Tom & Nancy Anderson and Nance Holman
Trotter Family Foundation

David Catlin
Gloria Galanes
Jill Lohmeyer
Ringenberg Charitable Trust

Courtney Family Foundation
Randy Funk, in memory of Patsy Funk
Agnes Bruner
Kendra Page
Clint Zweifel
Matt Lemmon
Lance & Joni Rogers
Commerce Bancshares Foundation
Richard & Janet Martin
Lisa Berger
Phyllis Smith, in memory of Patsy Funk
Kenneth Neu
u.school Fund
Great Southern Bank
Donna Ashworth
Lisa Kurkowski
The Terry O. and Mary Kay Meek Fund

#quaranTEAMSGF donors
Ashley Romines

Betty Johnson

Margaret Prim
Charlie and Mary Beth O'Reilly Family Foundation
Timothy Smith
Jim and Pat Schwartz
Thomas Everett
Kailey York
Mohammed Imran Khan
Meredith Roberts
Mary Jean Hamilton Fund
Sam and June Hamra Family Charitable Foundation
Republic Community Grantmaking Endowment Fund
Bars Products
Northern Trust
Tina Hunt
Stanley and Elaine Ball Foundation
Filmmer Naguit
Sandy & Doug Thomason, in memory of Bob Grimshaw
Funding Resources for Nonprofit Agencies
Community Resources
Find information about important services and opportunities to donate.
We are here to help!
Our dedicated staff is working to assist nonprofit agencies and donors with their charitable needs. While we are limiting traffic in our office, please call ahead to (417) 864-6199 if you need to visit our staff in person.

Donate to the COVID-19 Response & Recovery Fund.