Dec. 18, 2020
$390,000 awarded to 39 nonprofit agencies serving Springfield and southwest Missouri
The Community Foundation of the Ozarks awarded $390,000 to 39 nonprofits today, including the Jerry Redfern Grants that honor the late manager of the Jeanette L. Musgrave Foundation.
The CFO now administers the Musgrave Foundation's grantmaking program in partnership with U.S. Bank Wealth Management, which manages the Musgrave Foundation Charitable Trust.
Redfern, who was an attorney at Neale & Newman LLP, traditionally hosted a holiday season grant presentation, which expressed his appreciation of holiday traditions. The CFO Board of Directors and its staff felt it was fitting to name this inaugural grant round in Redfern's honor and present the awards during the festive season, even though the pandemic necessitated holding the presentation via Zoom.
Jim Johnson, regional managing director with U.S. Bank Wealth Management, offered remarks about Redfern's 17-year leadership of the Musgrave Foundation.
"Jerry had a big heart and was a generous giver of his time," Johnson said, describing the honors Redfern received for his pro bono legal work during his more than 50-year legal career.
"He was so committed to following the stated goals of Mrs. Musgrave and how she wanted the funds to be helpful to so many organizations in this area," Johnson said. "It is so much my pleasure today to be part of this recognition and honor for his many years of service to the Musgrave Foundation and beyond that to our community in general and so many others."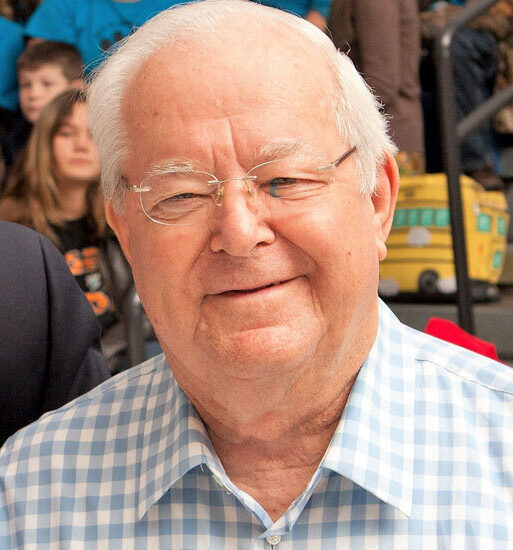 The late Springfield attorney Jerry Redfern managed the Jeanette L. Musgrave Foundation for many years. Grants totaling $200,000 to 33 agencies were awarded in his memory.
The Musgrave Foundation's grantmaking is focused on four areas: Children and Senior Services; Healthcare and Education; Poverty, Hunger and Homelessness; and Arts and Community Betterment. During the presentation, one grant recipient from each sector commented on the work taking place in their area.

The CFO asked the existing Musgrave grant committee to continue with this fall's selection process. They are: Chair Rob Baird; Thomas Slaight; Peggy Riggs, Ed.D; Thomas J. Carlson; and Ferba Lofton.
Since its inception, the Musgrave Foundation has awarded more than $15 million to Springfield-Greene County nonprofits with missions in its areas of focus. The foundation was created by Jeannette L. Musgrave, whose husband, Dr. Edward Musgrave, was a dentist whose family held oil leases in Oklahoma and Texas. Dr. Musgrave died in 1970. Mrs. Musgrave created the foundation in 1983; she lived to be 101.
"We're celebrating two legacies here today. Mrs. Musgrave had the foresight and compassion to leave a permanent gift that will help our broader community in perpetuity," CFO President Brian Fogle said. "Jerry Redfern championed that legacy and vision for many years … always with a smile and a twinkle in his eye. They are no longer with us, but both will live on in the good works that nonprofits do each and every day — especially in these challenging times."
Jerry Redfern Grant Program
American Red Cross: $10,000
Boys and Girls Clubs of Springfield: $7,783
Care to Learn: $2,500
CASA of Southwest Missouri: $5,000
Cents of Pride: $10,000
Child Advocacy Center: $9,900
Council of Churches of the Ozarks: $10,000
Diaper Bank of the Ozarks: $7,500
The Doula Foundation: $2,000
The Drew Lewis Foundation: $5,000
East Grand Community Services: $500
The Gathering Tree Inc.: $3,500
Grace United Methodist Church: $10,000
Habitat for Humanity of Springfield: $5,000
Help Give Hope: $5,000
Isabel's House: $5,000
The Kitchen Inc.: $5,000
Least of These Inc.: $5,000
Lost and Found Grief Center: $2,500
Newborns in Need: $3,000
Niangua R-V Schools: $10,000
Ozarks Food Harvest: $10,000
Ozarks Literacy Council: $10,000
Ozarks Public Broadcasting: $2,500
PFLAG Springfield: $6,000
The Salvation Army – Springfield: $7,500
Springfield Community Gardens: $5,000
Springfield Greene County Park Board – SPARC: $5,152
Springfield Public Schools – McGregor Elementary: $4,665
Springfield Regional Arts Council: $10,000
The Victim Center: $5,000
Victory Mission: $5,000
Women's Medical Respite: $5,000
Nursing Scholarship Grant Program
CoxHealth Foundation/Cox College of Nursing: $35,000
Drury University: $20,000
Mercy College of Nursing and Health Sciences at Southwest Baptist University: $35,000
OTC Foundation/Ozarks Technical Community College: $30,000
Ongoing Funding Commitments
Darr Family Foundation – Early Childhood Education: $20,000
The Northwest Project: $50,000
Support our mission by becoming a donor today.