The CFO invests and manages $427 million in charitable assets.
Our Investment Policy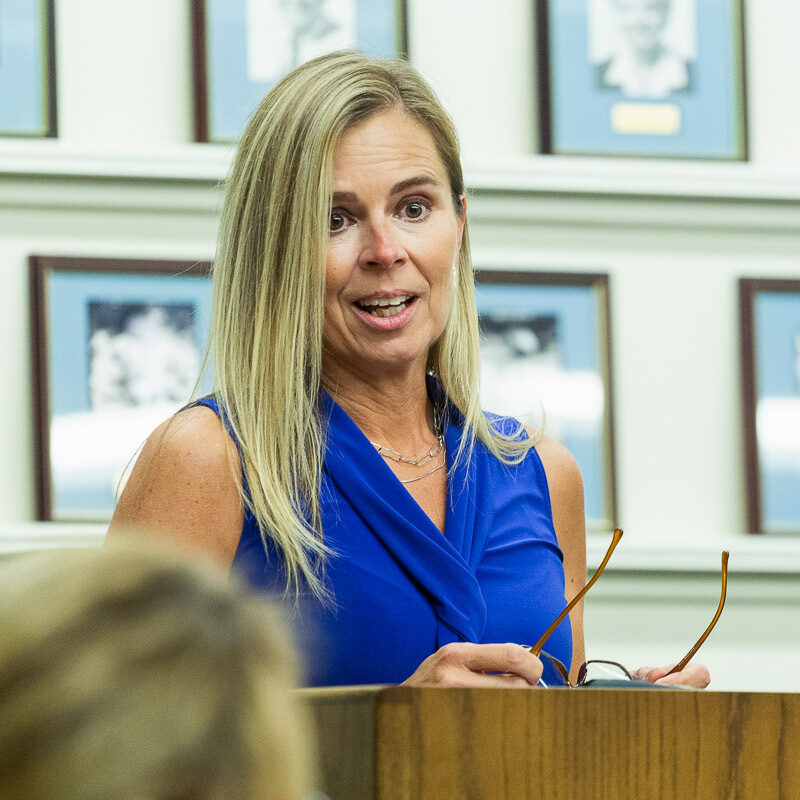 Our focus is forever.
As stewards of charitable assets, it is our responsibility to meet not only current needs, but also the long-term needs of the communities we serve. To ensure that the Foundation's goals are met, we have investment policies and guidelines that provide for prudent asset management.
The CFO's primary investment goal is to maximize long-term total return within levels of risk set by the Investment Advisory Board. The IAB, chaired by Kari Creighton and comprised of local financial professionals, sets the philosophy for how funds are invested in various pools through the Investment Policy Statement. The investment portfolio is then managed using the "outsourced chief investment officer" model with Fiducient Advisors.
Because the selection and weighting of asset classes is one of the primary determinants of both investment return and volatility, our asset allocation is considered and monitored by the IAB on a quarterly basis.
The Board of Directors, the Investment Advisory Board and the staff of the CFO are wholly committed to the stewardship of our charitable funds.

Fund Investment Options
Most funds have the option of four different investment pools:
Diversified/Growth Pool
ESG Aware Pool
Balanced Pool
Cash Pool
Other Pools

Asset Allocations of Investment Pools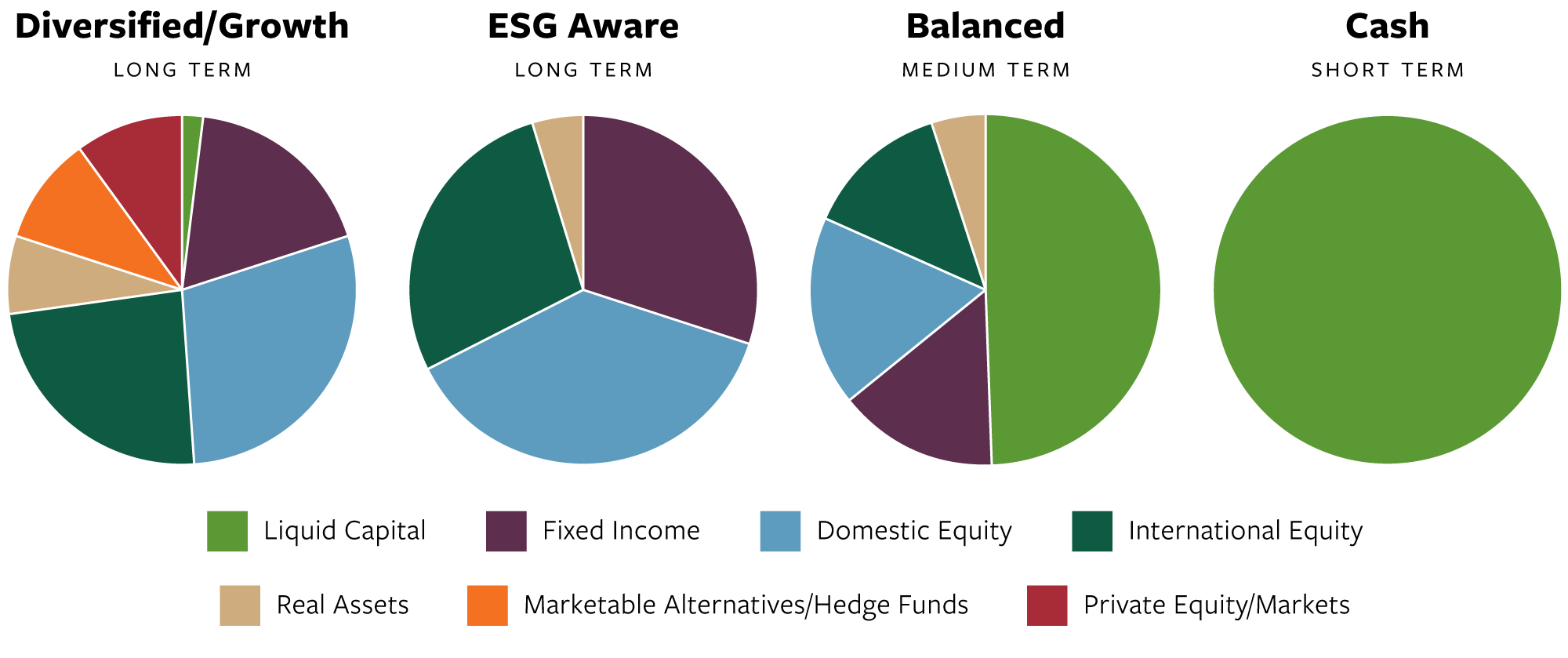 Frequently Asked Questions
If we choose diversified but it's a non-endowed fund, can we request grants or distributions at any point? Or do we have to wait for investments to be sold?
Grants or distributions can be requested at any time. Grant checks are processed within three business days of receiving the request.

When and how can I change my investment option?

If your fund is eligible for a different investment option, you can change your selection once over a year's time. You will need to sign a new investment form to begin the investment allocation transfer.
Investment allocation transfers will be made quarterly in January, April, July and October. Your fund would then remain in that investment option for at least one year from the month of transfer. If you request a transfer outside of those months, it would be made the following quarter. For example, a transfer requested in August would be made in October.
If you would like to transfer your investment allocation, please contact your fund steward or email support@cfozarks.org.
How long does it take to change my investment choice once requested?
Once a new investment form is signed, moving charitable funds from one investment pool to another takes about five business days.
Where do I find investment performance reports?
Performance reports for the investment options can be found in the "Fund Investment Options" section above.
When and how often are earnings and fees posted to my charitable fund?
Earnings and fees are posted monthly by the 15th day of the following month.
What are the best resources to share with my board of directors to inform them of the investment options and performance?
The CFO's Investment Policy Statement and performance reports for your selected investment option (see the "Fund Investment Options" section above) are great places to start. We also have videos provided by Fiducient, our outsourced chief investment officer, available below.
What is the interest rate for funds held in the Cash Pool?
The Cash Pool's interest rate for September 2023 is 5.91%.
What is the investment management fee?
Diversified/Growth Pool: 69 basis points

ESG Aware Pool: 46 basis points

Balanced Pool: 50 basis points

Cash: No fee
How long have you worked with current investment manager?
The CFO engaged Fiducient as its outsourced chief investment officer in July 2019.
Videos
Fiducient Advisors shares information about investments managed for the CFO.
Support our mission by becoming a donor today.