Coover Regional Grantmaking Program
Coming together online to celebrate $250,000 for rural communities
In any other year, we would have been at our office saying it's one of our favorite days of the year — "Coover Day," when we announce about $250,000 in grants to rural Missouri nonprofits through our long partnership with Commerce Trust Company.

April 16, 2020, was unlike any other year, but we still said it across Zoom, chat messages, email — the way we talk when we're apart together, working from home.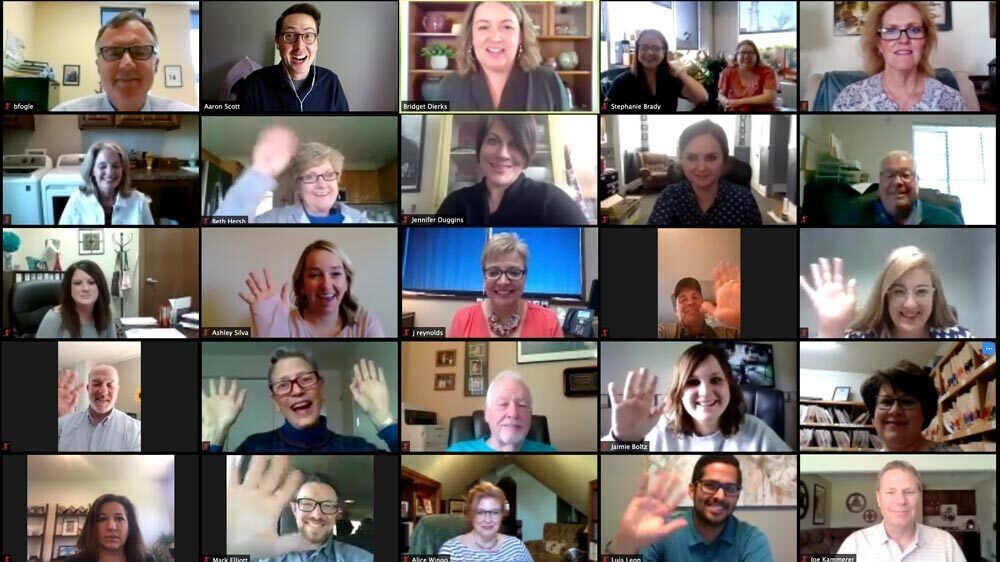 Recipients, Commerce Trust representatives and CFO employees gathered on Zoom to celebrate the 2020 Coover Regional grants.
We like it so much because we know the struggle to capture grant funding in very rural areas. We are gratified to see a grant for $20,000 have an impact in a rural area that $200,000 might elsewhere. And we see the relief from leaders and volunteers who struggle to handle challenges often similar to their urban counterparts. We learned, for instance, that:
Hickory County, pop. 9,509, is seeing an increase in sex-trafficking victims seeking shelter and services.
Niangua volunteer firefighters drive 15-20 minutes to refill oxygen bottles, returning empty-handed if the refill site is not open. Their counterparts in Pleasant Hope have had to share 17-year-old breathing apparatus, not a good practice anytime, much less in the coronavirus era.
Domestic violence shelters are often full in rural areas, requiring temporary housing for victims who can't return to the homes they escaped.
"What comes across loud and clear is the care and love you have for your communities," CFO President Brian Fogle said to the grant recipients gathered on Zoom. "Behind every dollar is a story to tell. And that's what we heard today."
Support our mission by becoming a donor today.