Hidden Waters Nature Park's visitor center soon to be complete
A time capsule will commemorate moment for the future
March 28, 2023
Center represents next step in 25 years of work
Dan Beckner won't be physically present when work concludes on Hidden Waters Nature Park's new visitor center, but his spirit will live there forever. It was his effort that brought the park — a natural oasis in the middle of Marshfield — to reality, and his longtime desire was that it would have a visitor center.
Beckner died in 2021, but his wish will soon be realized: In May, work is expected to conclude on the Dan and Zoann Beckner Welcome Center. Once complete, it will house the Marshfield Area Chamber of Commerce, offer a gathering space for meetings and events, and serve as a hub for park volunteers.
"It's somewhat of a dream come true," says Chuck Picard, a longtime volunteer with the park and board member of Friends of Hidden Waters Inc. "It's going to be really, really nice."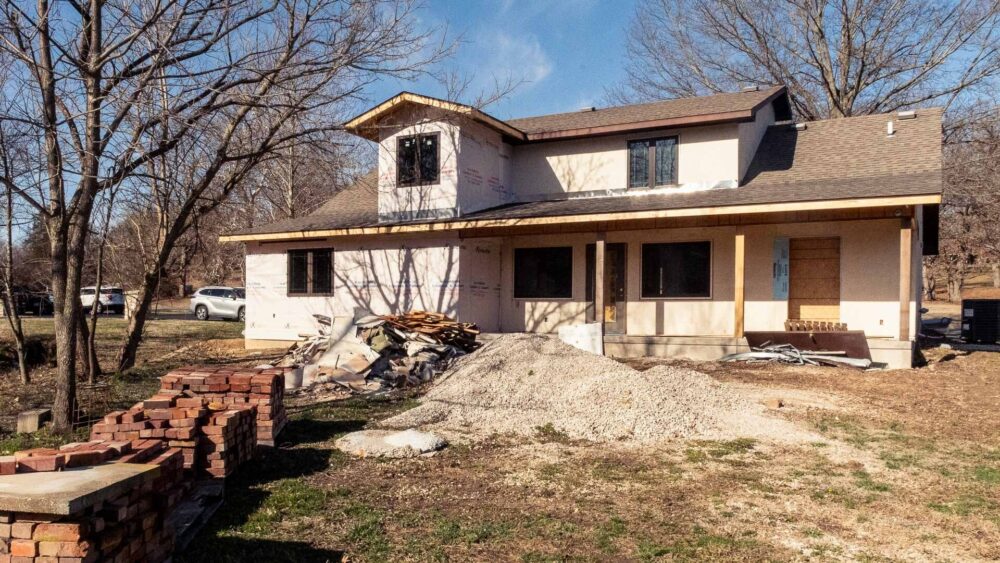 Park founder Dan Beckner long had a dream for a visitors center at Hidden Waters Nature Park. Work began in 2016, when a house at the park's edge was purchased.
Progress on the "dream" project
Board members gathered in late February to inspect the work on the center and collect items for a time capsule, which will be placed within the center's walls. There are articles about the park's development, a program from Beckner's memorial service and other mementoes.
As walls and floors are finished, perhaps the best note to the center's completion lies in what is felt, not seen:
"It's the completion of Dan's dream," says Debra Rainey, vice president of FOHW, which supports the park and is a nonprofit partner of the CFO. "Now every little thing that gets picked or every little decision that gets made — like our utility sink — is the fun stuff. But I'm ready for it to be open."
The center has been created from a former house, which was purchased in 2016. The priority was paying off the mortgage, which was completed in less than five years.
"We had donations, and Dan put a whole lot into it," Picard says. "Once it got paid off, then it was a matter of raising the money to do the renovations."
During the renovation process, much of the house was demolished and reconstructed. Among other changes, work included the removal of original windows and doors, siding, new concrete and a redesign of the building's interior in an open floor plan.
Given FOHW's nonprofit partner status, funding for the project was funneled through the CFO.
"I think it made it easier," says Picard of the organization's relationship with the CFO. "Some of the big donations we got, we wouldn't have gotten unless we were with them because they came from people who were with the Community Foundation, who were benefactors of the Community Foundation."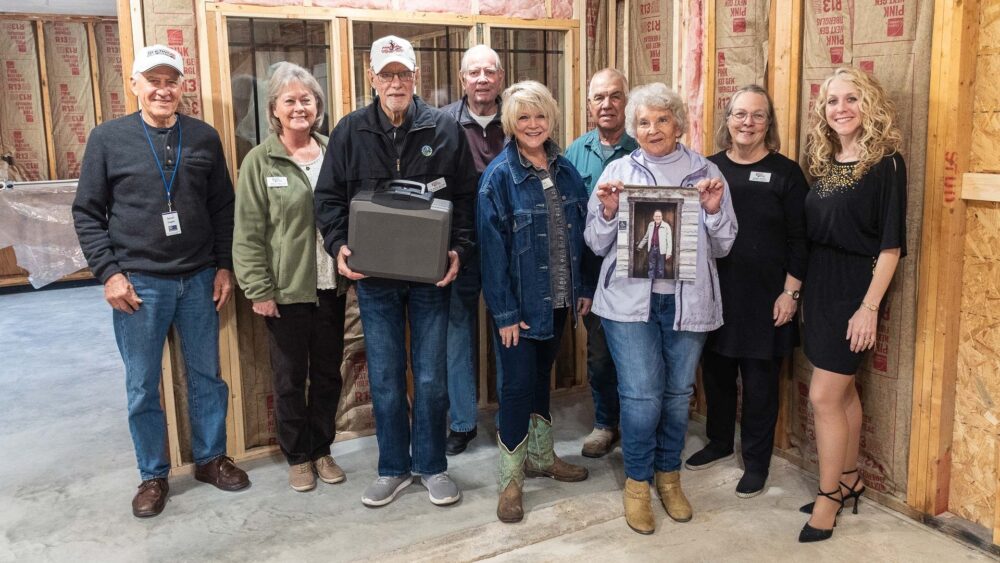 FOHW board members collected items for a park-related time capsule in late February.
History of Hidden Waters
Hidden Waters wouldn't exist if not for the late Beckner and his wife, Zoann, who poured significant financial resources and sweat equity into the park. It serves as a bridge between worlds: One side sits in the heart of Marshfield, while the other spans to the Main Street of America with its frontage on Route 66.
While plans for the park were set in motion in 1998 — when the Beckners purchased the park's original three acres — the land has deep ties with local history.
According to the park's website, locals believed that the springs were discovered during the 1880 Marshfield Cyclone: Whether the devastating tornado simply uncovered the springs or caused a shift that brought them to the surface is unknown. Either way, a mapping of the park's original three acres revealed 14 springs within its boundaries; some run all year, and others only in wet weather.
Enhancing those water features and building a trail were some of Beckner's first goals when he began clearing the property. Five years after work began, Marshfield leased the land for a park. Since then, that acreage has been given to the town.
Hidden Waters has gone through great growth and transformation over the two decades since it officially became a park. It has become a destination in the middle of the Webster County seat, featuring a series of trails for visitors to walk and explore. In addition to aquatic animals, it is home to groundhogs, rabbits, squirrels, foxes, turtles and an occasional deer.
Another major feature at "home" in the park is the Callaway Cabin, which was built in 1853 in rural Webster County and relocated to Hidden Waters in 2010. Nearby, daffodils bloom as part of the CFO's 50th anniversary celebration in 2023.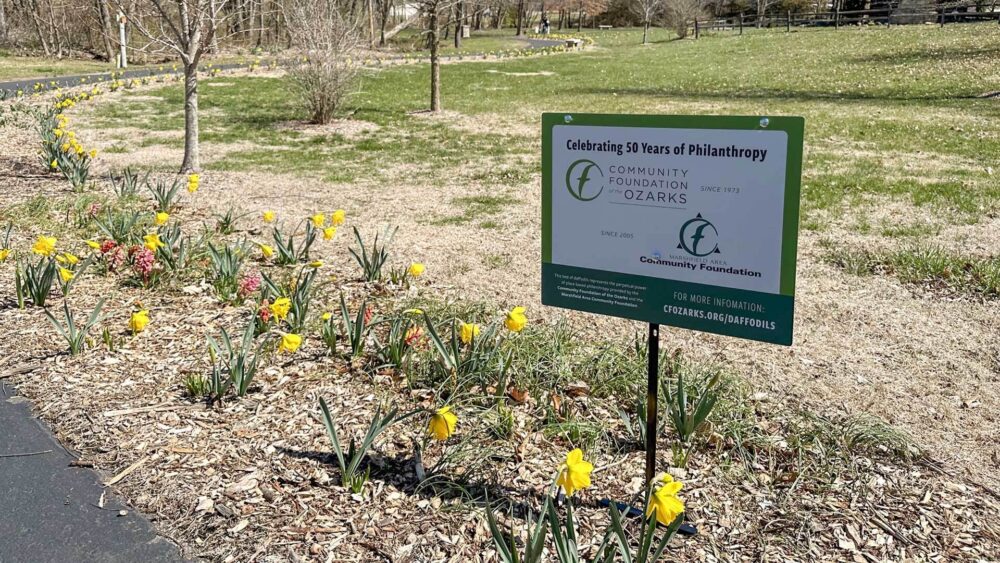 Daffodils were planted at Hidden Waters as part of the CFO's 50th anniversary celebration in 2023.
They're all pieces of what Beckner hoped would bring value from the development of Hidden Waters.
"That's one of my prayers ... that there'll be enough people with the interest that I've had to keep it going," Beckner said in 2017. "And this land can be kept useful and beautiful for the next 50 years — at least."
By Kaitlyn McConnell, writer in residence for the Community Foundation of the Ozarks
Support our mission by becoming a donor today.