A five-year project to pilot anti-poverty strategies in Springfield neighborhoods.
About the NWP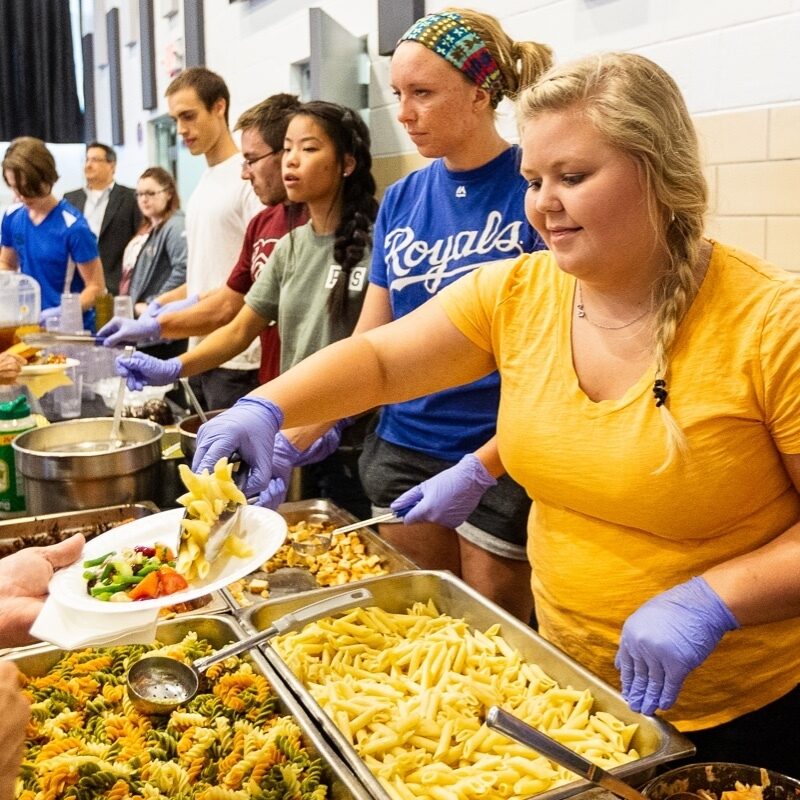 Guiding members to self-sufficiency, building a supportive community.
The Northwest Project was a five-year, $1.3 million collaborative effort to address poverty in Springfield's Council Zone 1. The partnership, led by Missouri State University, the Drew Lewis Foundation and Drury University, ran from April 2016 to April 2021 with the goal of piloting strategies to help families overcome the challenges that have kept them living in poverty and sustain their long-term success in emerging from those circumstances.
The resulting economic self-sufficiency program is now known as RISE, short for "Reaching Independence through Support and Education." RISE is based at The Fairbanks, a community center in the Grant Beach neighborhood of Springfield renovated by the Drew Lewis Foundation. Amy Blansit, CEO of the Drew Lewis Foundation and an MSU faculty member, is project manager.
MSU was the overall fiscal agent and project administrator for the NWP, along with providing professional and student support through its programs in social work, kinesiology, education and others. Along with the CFO, funding partners included the Jeannette L. Musgrave Foundation and the Stanley and Elaine Ball Foundation.

About RISE
Through the Northwest Project, effective strategies for lifting families out of poverty have proven scalable and replicable in other communities. In response to this change in geography, the Northwest Project has been rebranded as RISE (Reaching Independence through Support and Education). Programming has expanded into other communities. Visit the Drew Lewis Foundation for more information on communities participating in RISE.

Sustanability Assets
These 10 assets have been identified as necessary for economic mobility, sustainability, and self-sufficiency:

Affordable housing (housing representing no more than 30% of one's total monthly budget)
Transportation (members have reliable transportation)
Quality childcare (children are enrolled in quality child care, before-school, or after-school programming as needed for children over two years old)
Parenting classes (where members have not participated in other similar classes for 3 years)
Resolution of criminal background (where applicable)
Accountability (such as attending required program and community resource meetings and engaging consistently in the program)
Job training
Taking advantage of the Earned Income Tax Credit (attainment of EITC benefit & application of benefit to personal plan where applicable)
Monthly budget management (adhering to a budget, reducing debt and working on a credit score of 650)
Health and wellness (including access to healthcare and insurance)
RISE also tracks additional data points that help determine self-sufficiency, including:
Mental health access or needs
Relative level of support a household may have within their social networks
Food security
Home safety
Relative integration or connection to community resources
Community Partners

The MSU/Drew Lewis Foundation/Drury partnership also includes a number of community agencies that provide resources related to these pivotal assets. For a full list of these partners, visit the Drew Lewis Foundation.
Learn More
Families interested in learning more about RISE can contact the Drew Lewis Foundation at The Fairbanks at (417) 720-1890.

Support RISE
The Drew Lewis Foundation and RISE welcome support in many forms to help expand programming and its reach. If you have interest in supporting this program and the work it is committed to, visit the Drew Lewis Foundation.
For more information
Annual reports detail NWP outcomes.
Support our mission by becoming a donor today.