One Couple's Prescription for Rural Revitalization
Many Ozarks communities would count themselves lucky to have a couple of "come heres" like Randy and Renee Meents.
In their case, Greenfield was the fortunate place they decided to move to in 1980. Between Randy and Renee, they have provided valuable local pharmacy service, both served as presidents of the school board, helped found the DACO Community Foundation, started an annual entrepreneur fair to attract younger residents, and this year opened a fund that will continue to give back to the place they now consider home.
"In a small community, if you ever say 'yes' to anything, you're going to get asked again," Renee laughs.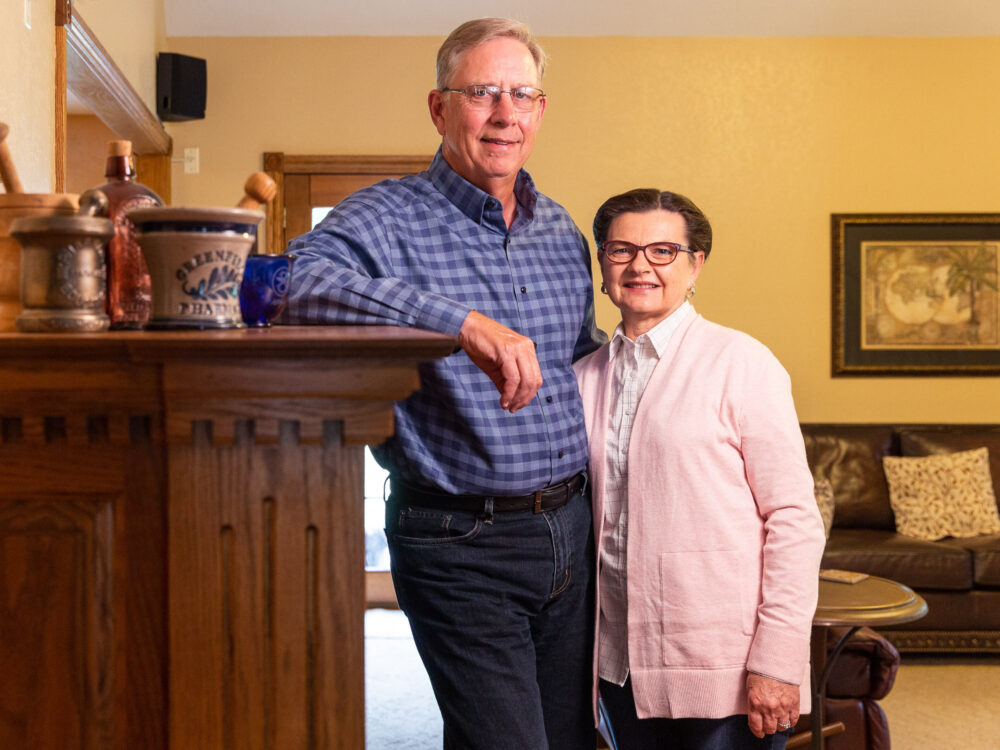 Randy and Renee Meents, founding members of DACO Community Foundation, recently established a charitable fund following the sale of their pharmacy business.
Randy Meents has spent 40 years working as a pharmacist. They both grew up near Lebanon and Conway. But the opportunity to buy a pharmacy in Greenfield attracted Randy, who started his pharmacy education at Southwestern Oklahoma State University, which offered strong training in running a small-town pharmacy.
The couple eventually bought out the other Greenfield pharmacy and consolidated into that location. Then, Citizens Memorial Hospital opened a clinic in Greenfield and the Meents struck a real estate and business arrangement with CMH to open a new pharmacy and clinic location in 2003. In April 2019, they decided to sell their business and retire.
"After moving three pharmacies, I said we're not moving any more pharmacies," says Renee, who spent 31 years teaching family and consumer science at Lockwood and Greenfield schools.
They used part of their proceeds from the sale to open a family fund at the CFO and made their first significant grant as an unrestricted gift to Greenfield schools.
"This amount of money would be leaving our pockets no matter what," Randy says. "We can direct that money back to the betterment of our community rather than sending it to Jefferson City or Washington, D.C. It's also giving us time to ruminate a little bit. Some will go to church, maybe an educational scholarship. But we have time to decide."
Randy says they chose the CFO for their fund because the foundation's values align with theirs and Renee, in particular, has been involved in the DACO Community Foundation since its founding in 2006.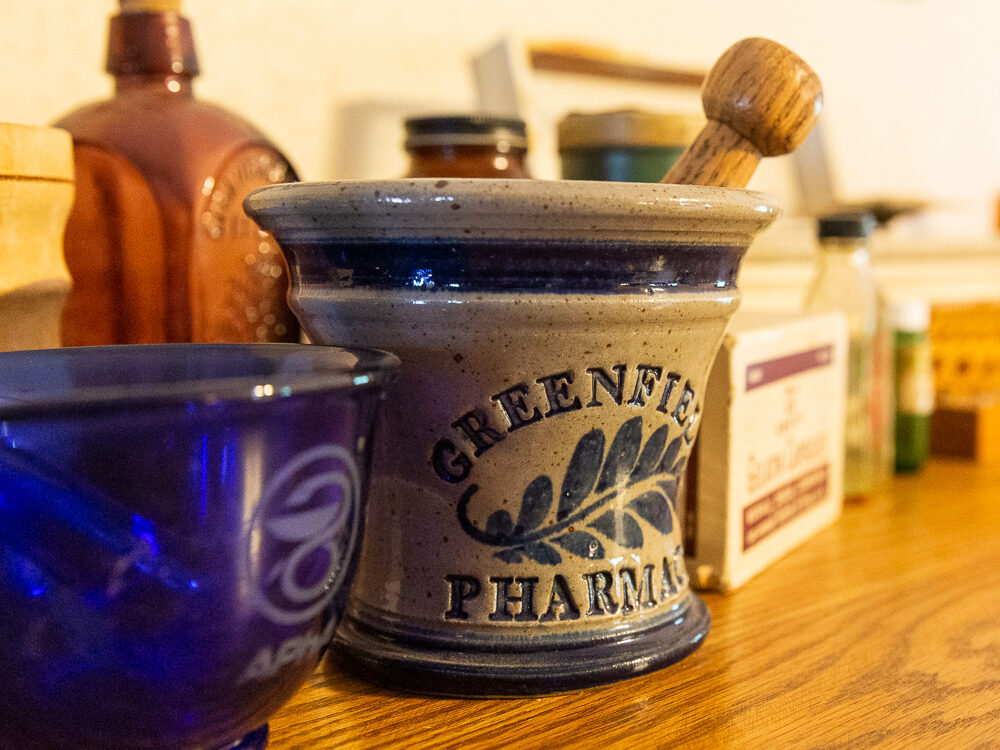 The Meents owned and operated the Greenfield Pharmacy until their retirement in April 2019.
They have seen the changes in rural communities since their move to Greenfield. One of Renee's initiatives for DACO has been the development of an annual youth entrepreneur day to show young people how they can create opportunities for themselves in rural areas.
"I think leadership is something that can be taught. It's important to us to help these kids to grow up and give back," Renee says.
"We're no different than rural American in general," she says. "I think we're seeing more of our kids starting to come back. We have entrepreneurs and the gig economy. If we can get high-speed internet in rural places, that will facilitate that. If not, it's going to continue to be a challenge."
In addition to the entrepreneur day, Renee worked with the Dade County Health Department to successfully apply for a Rural Ozarks Health Initiative grant to DACO to support a much-needed dental clinic that opened this fall.
So, they remain plenty busy in "retirement." Randy is active in professional organizations and, with his specialty in geriatrics, consults in the long-term care community.
"The biggest thing you can do is give of yourself and your time," Randy says. "We need people who are willing to do that. Half the battle is just showing up."
Originally published in the CFO's Annual Report FY19.
Support our mission by becoming a donor today.