Nonprofit Partners
CFO task force recommends new capacity-building resource
By making an investment in strengthening nonprofits, the Community Foundation of the Ozarks also makes the grant dollars that support their work more effective. That philosophy has been a hallmark of the CFO's commitment to nonprofits for more than a decade as the number of nonprofit partnerships has grown to more than 650 agencies.
As part of the CFO's FY22 Action Plan, a committee led by board member Richard Cavender started exploring current needs of nonprofits in areas such as training and shared services. In June, the Board of Directors approved a new partnership with the St. Louis-based Network for Strong Communities to open a new office in Springfield in fall 2022. In addition, the board approved a plan for the CFO to offer scholarships to eligible nonprofits to participate in the new services.
Network for Strong Communities, founded in 1996, has a mission to strengthen the impact of nonprofits by providing strategic, educational and operational support services. Its programs range from workshops on topics such as human resources issues to engaging volunteers to administrative services such as accounting, marketing and event planning.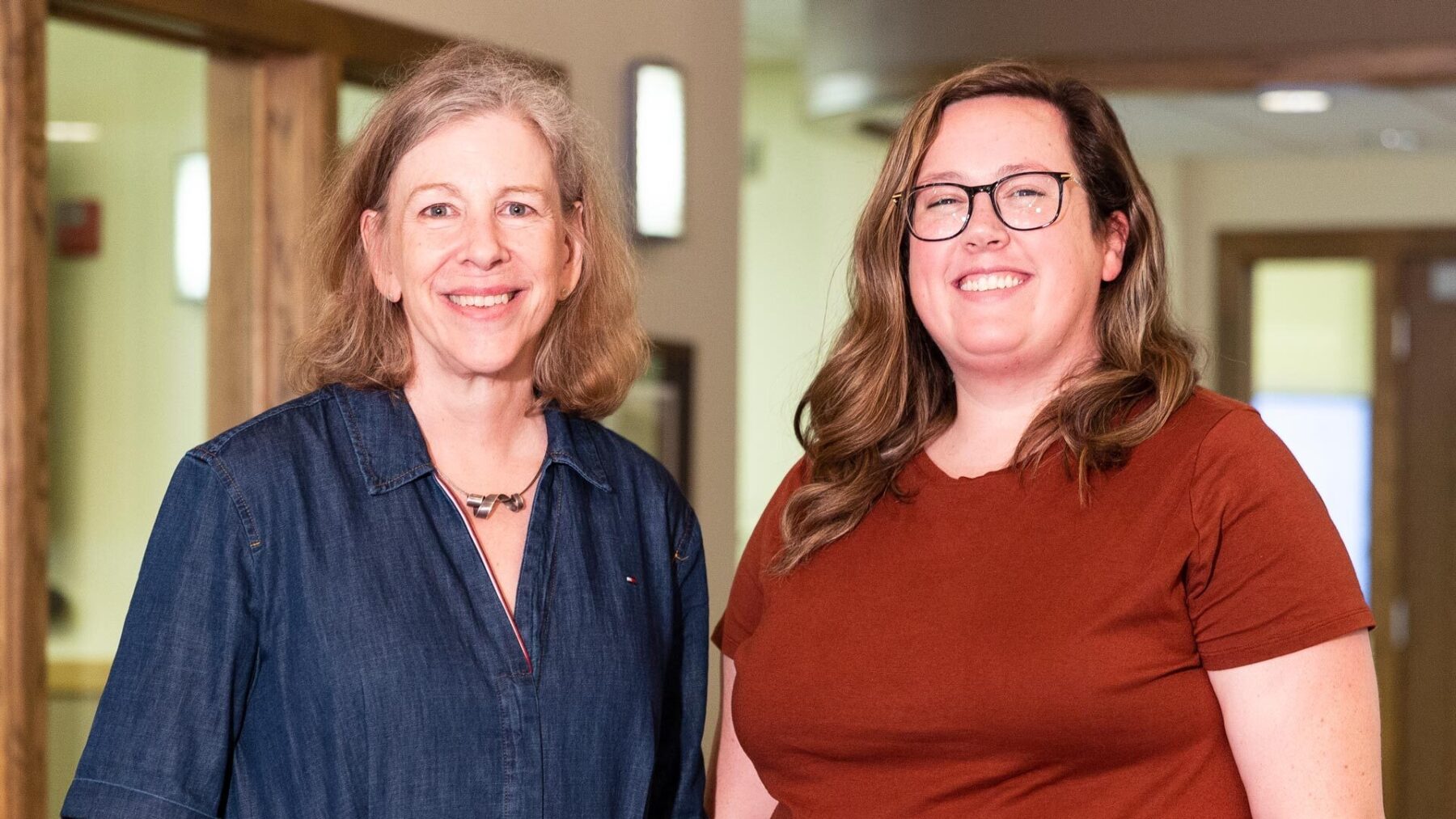 Diane Drollinger and Amy Brooks are working with the CFO to open a Springfield office of St. Louis-based Network for Strong Communities. The new office will extend NSC's capacity-building services to nonprofits in the CFO's service area.
The first priority for the new Springfield office will be developing a cohort of regional nonprofit leaders for joint learning opportunities and customized consulting in their identified areas of need, such as financial management, fundraising, board effectiveness or human resources.
"What we bring to town is a commitment to helping nonprofits do their work in the way that's best for them," says Diane Drollinger, NSC's president and CEO. "Anything that they need concerning infrastructure resources, we have the expertise in that. We've got great consultancy experience in helping our nonprofit partners grow in the way that suits them and helps them meet their missions."
The committee members who worked with Cavender and staff members Holly Beadle, Brian Fogle and Winter Kinne to develop this model over the past year included Jim Anderson, retired from the Springfield Area Chamber of Commerce and CoxHealth; Stephanie Brady, executive director of the Community Clinic in Joplin; Kristy Carter, executive director with Least of These food pantry in Ozark; CFO board member Emily Kembell; and Carrie Richardson, executive director of Leadership Springfield.
"The success of this project comes in part because every member of this committee has managed or participated in the governance of a nonprofit organization," Cavender says. "I hope we will all look back with pride in a few years at the thriving nonprofits at work throughout southern Missouri."
More information about the new partnership will be shared in the coming months. To learn more about NSC and its services, visit nscnow.org.
—by Louise Knauer and Aaron Scott · This story is featured in the summer 2022 edition of Passion & Purpose: The CFO Magazine.
Support our mission by becoming a donor today.