New Sculpture Acquisition Dedicated
The CFO commissioned "Billowing" as a new installation for Sculpture Walk Springfield.
Sculpture Walk Springfield
"Billowing" honors the late Harry Cooper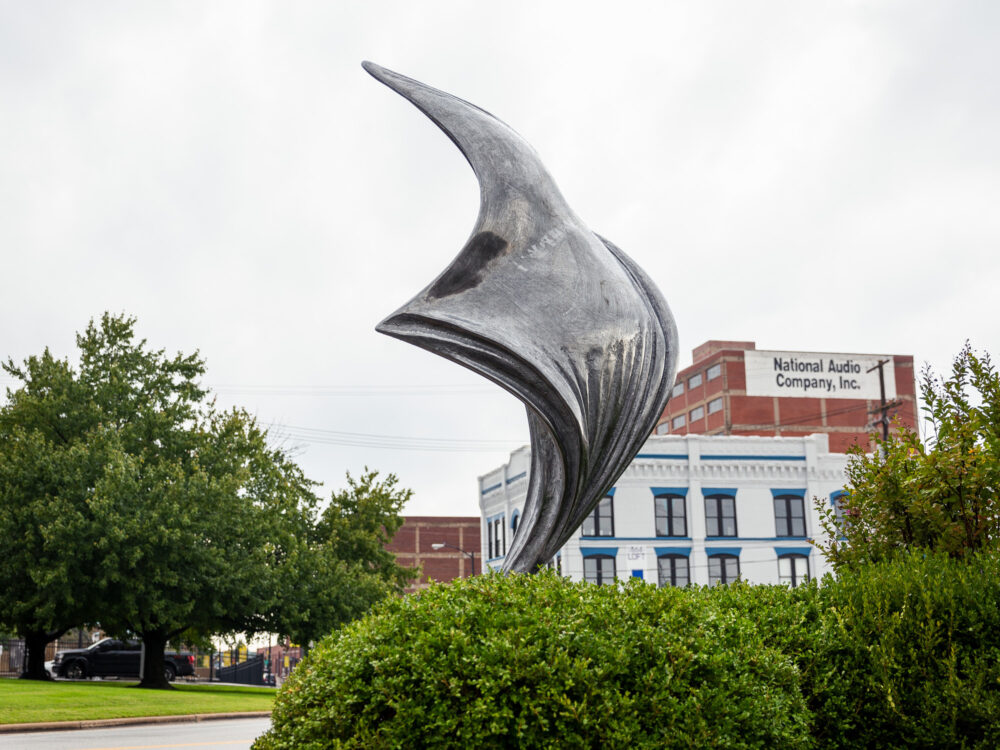 On Oct. 10, the CFO dedicated "Billowing" to honor longtime supporter Harry Cooper, whose family opened one of the foundation's first funds, established in the mid-70s for downtown beautification. The Cooper family's generosity also extended beyond Springfield, supporting affiliate foundations and the Rural Schools Partnership.

The sculpture was created by Jacob Burmood, a 2006 Missouri State University graduate who now works and teaches in the Kansas City area. Burmood has a number of public art installations, including the National Soccer Hall of Fame in Kansas City, Swope Park in Kansas City and the Raffles Hotel in Istanbul, Turkey.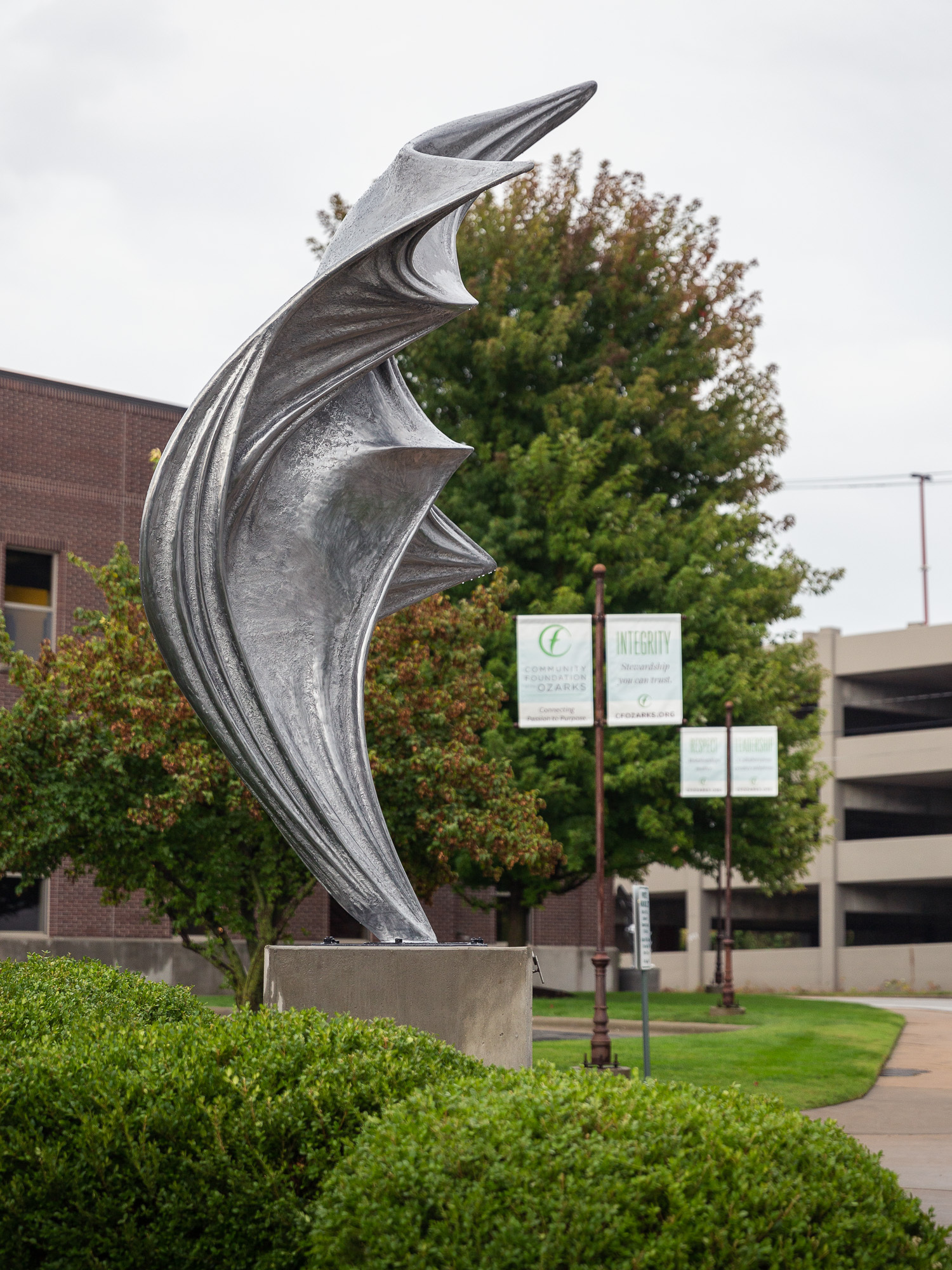 The sculpture is intended to honor Harry Cooper's love of flying; he was a U.S. Navy pilot, an aerobatic and private pilot. He also loved to sail, which is evoked in the fluidity of the textile-like folds that are one of Burmood's signature styles.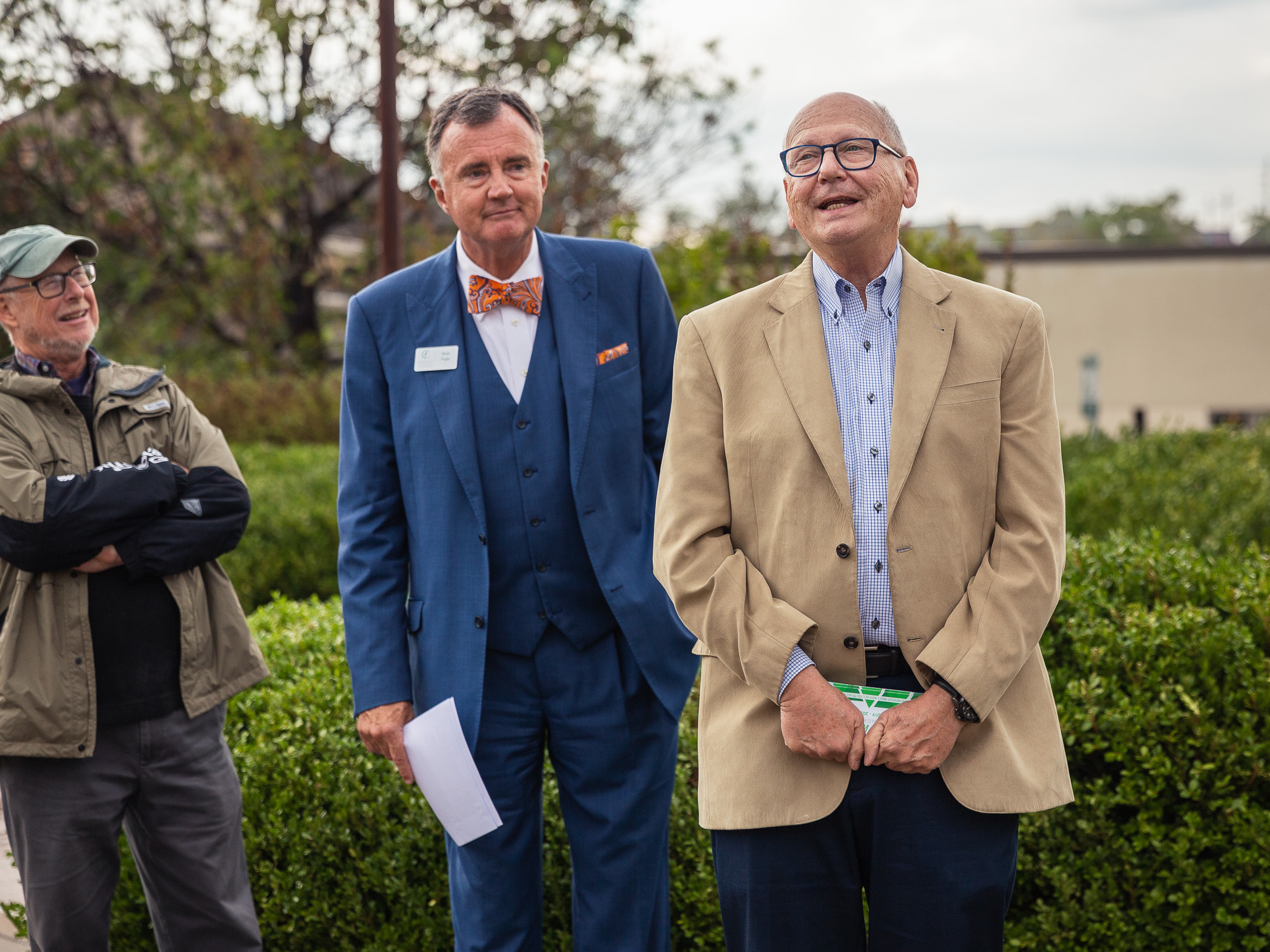 Sculpture Walk Springfield co-founder Dr. Robert Carolla, right, who spoke at the Oct. 10 dedication with CFO President Brian Fogle, said Burmood spent some 600 hours creating the cold-cast aluminum piece. The sculpture is located at the Fanny K. "Posey" Baldwin pocket garden outside of the CFO. Mrs. Baldwin shared Harry Cooper's appreciation for downtown beautification. She was a familiar face for her efforts to water flower planters in the area.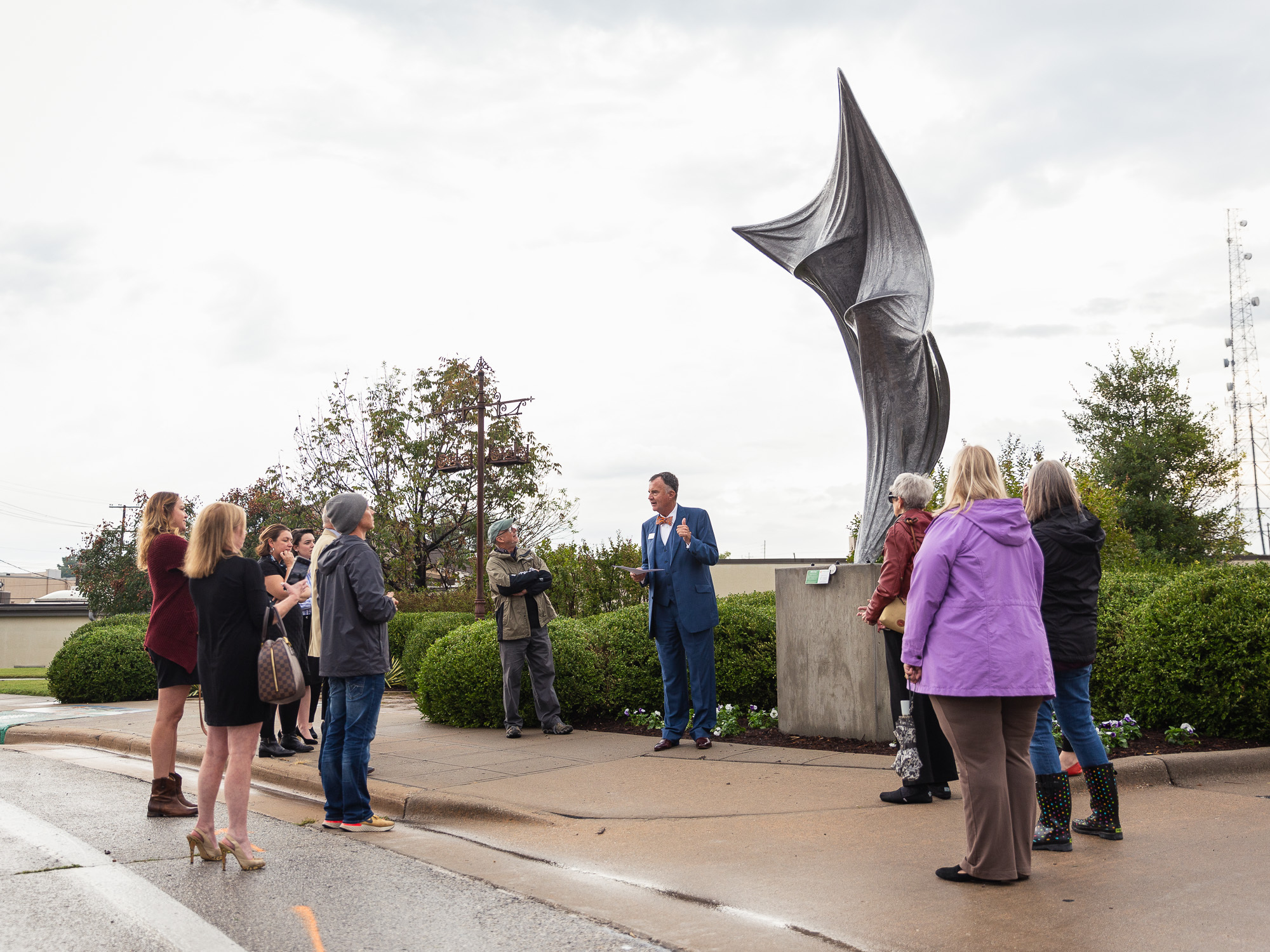 Support our mission by becoming a donor today.