Nov. 14, 2022
Move is result of research by and support from the CFO
Community-based organizations in Southwest Missouri have a new resource for strategy, education, and operational support with the opening of Missouri's third Network for Strong Communities (NSC) location.
The St. Louis-based firm is the area's industry leader for affordable and capacity-building programs.
"Every day, we hear the joys and concerns of the nearly 700 nonprofits in our region who have funds with us," said Brian Fogle, president and CEO of the Community Foundation of the Ozarks. "To better understand their greatest needs, we hired a firm to survey our nonprofit partners. After in-depth work by a task force consisting of CFO board members, staff and nonprofit leaders, NSC's reputation, experience and range of services stood out as a great opportunity for our community. We are delighted with their expansion to assist our nonprofit community in working to improve the quality of life in our region."
NSC's new office is located within the efactory, inside the Robert W. Plaster Free Enterprise Center at 405 N. Jefferson Ave. The facility is part of Missouri State University's IDEA Commons district in downtown Springfield.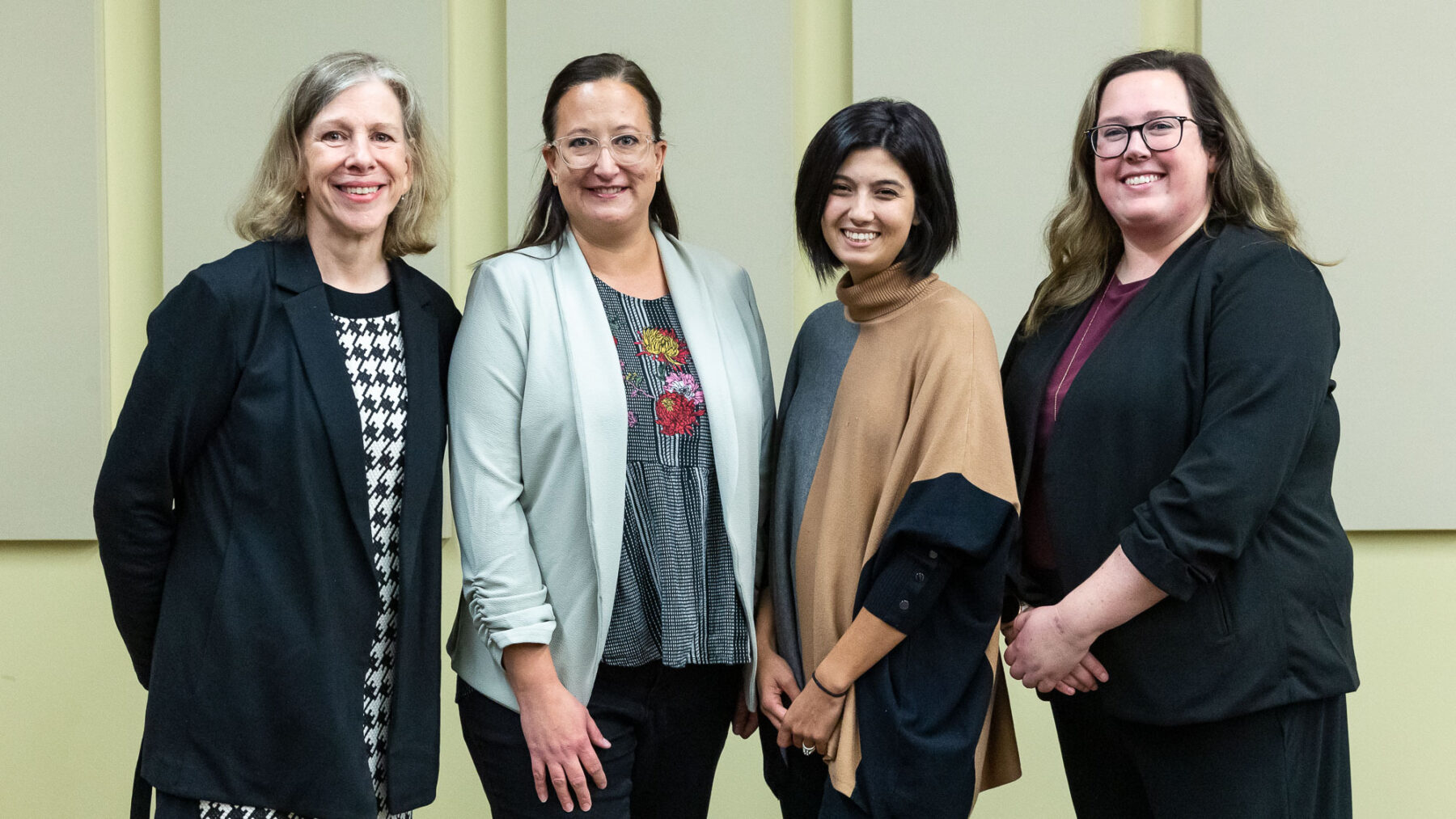 NSC is led by CEO Diane Drollinger, left, and COO Amy Brooks, right. NSC's new Springfield office is staffed by Laura Winstead and Nichole Reynolds, center.
"The purpose behind everything NSC does is to strengthen nonprofits so they can increase their capacity to serve people," said Diane Drollinger, CEO of NSC. "Through our connection to the CFO, we have learned a great deal about the unique needs of the people and the organizations in the Southwest Missouri region. We look forward to helping the area's nonprofits take their incredible work to the next level."
NSC's services include:
Workshops that provide a cost-effective way for attendees to boost knowledge and improve organizational performance while networking with peers.
Roundtable Groups made up of industry professionals who gather monthly to discuss timely topics that pertain to their specific area of nonprofit work.
Consultative services that create "Aha!" moments for leaders and impressive leaps forward for their organizations.
Operational support in areas such as administrative services, accounting, marketing, and event planning to help nonprofits move forward without dramatically increasing their overhead.
"We are providing nonprofits with opportunities to learn, network, and grow, and we are ready to hit the ground running," said Drollinger.
About Network for Strong Communities
NSC's mission is to strengthen the impact of nonprofits by providing strategic, educational, and operational support services. They were founded in 1996 in St. Louis, MO, and have become the industry-leader for affordable and innovative capacity building programs, services, and resources that strengthen Missouri and Southern Illinois nonprofits.
Support our mission by becoming a donor today.