By Brian Fogle, President & CEO
Half a billion reasons to celebrate giving in the Ozarks
Monday, Nov. 29, was a typical day of activity for the CFO. We received 137 separate gifts totaling $97,334 to funds held at the CFO, and made 12 grants and distributions totaling $85,100. It is part of our work that makes us the 69th largest of the 800-plus community foundations in the U.S., but the ninth busiest in terms of transactions. Those rankings represent the region that we live in — very generous, but not necessarily wealthy.
The difference, though, was the historical milestone we just passed. With Nov. 29's grants and distributions, the CFO crossed the $500 million threshold for grants and distributions made since our founding in 1973.
More than just a number, though, are the stories behind each of the half-billion dollars that have gone out through the CFO, from the first — our initial community grant of $10,000 helped fund the petting zoo at Dickerson Park Zoo in 1975 — to all those since. Like the scholarships that have allowed students in rural Dade County to be the first in their family to attend college. Or the grants from a family's donor-advised fund that support the causes that they love and help accomplish their charitable goals. Or grants that turned a firehouse in St. James into the coolest student-run coffeehouse on the planet. Or significant charitable resources to help give a community hope and a brighter future after a devastating tornado ripped through Joplin.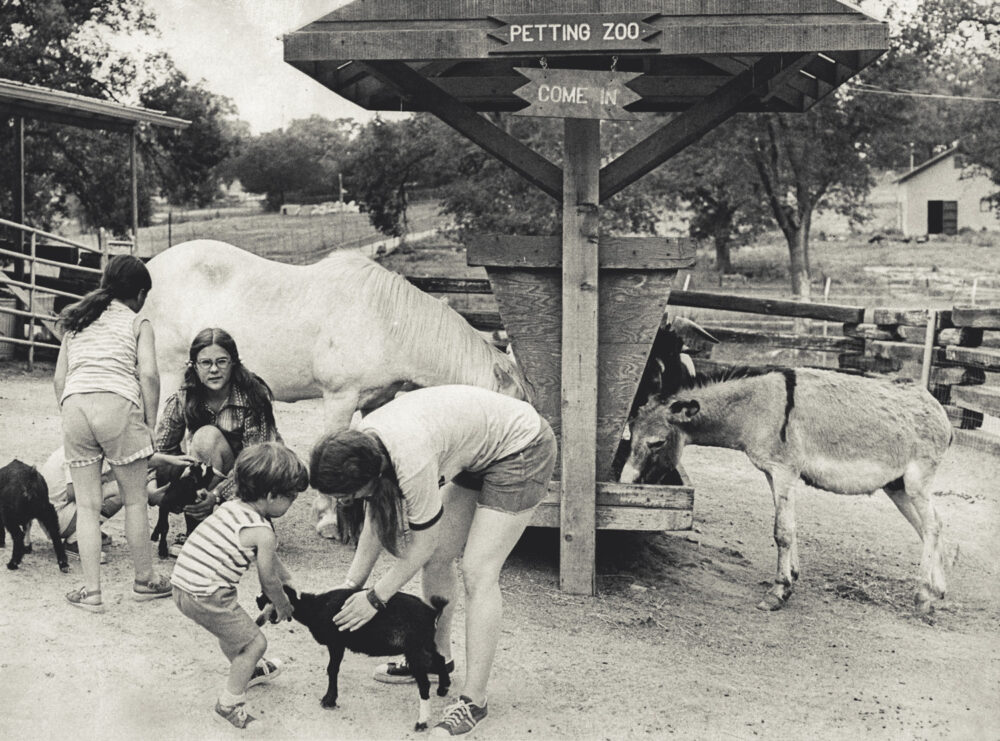 In 1975, a $10,000 community grant helped fund the petting zoo at Dickerson Park Zoo in Springfield. The grant was the first from the Community Foundation of the Ozarks.
Our philanthropic dollars help where the free market or government can't or won't go, and each grant or distribution helps us meet our mission of enhancing the quality of life of all residents in our region.
I think it's fitting that we reached this total the day before Giving Tuesday. I've always loved this celebration. After the hectic rush of Black Friday, Small Business Saturday and Cyber Monday, today is a day to think not about being a consumer, but about being a philanthropist. (To help with your Giving Tuesday decisions, see our Holiday Charitable Giving Guide.) As we learned as young children, it truly is better to give than receive.
As I reflect on our 48-year history and the impact that $500 million has had, it comes with a reverence of those who founded the CFO in 1973, of the volunteers and staff who came before us, and the nonprofit agencies who do the work on the ground of educating, caring for and enriching our region. Most of all, however, it comes with a gratitude of the thousands of donors who cared enough to share their resources selflessly to make for a better world.
Brian Fogle is the President and CEO of the Community Foundation of the Ozarks.
Support our mission by becoming a donor today.