YEP Conference 2020
Rebound Foundation founder shares realities of realizing charitable goals
As a survivor of domestic violence and a witness to a cycle of abuse within her family, Christina Ford knew her vision and her mission was to help other victims overcome their circumstances.
But even with her strong convictions, it took time for her to realize her goals, she told students attending the CFO's annual Youth Empowerment Project conference on Feb. 4.
"We all have a 'why,'" says Ford, who founded The Rebound Foundation with her husband, Dana Ford, head coach of Missouri State University's men's basketball team. "Something that's happened to you; something you've experienced. Then you have to figure out the 'how.'"
The YEP conference is an opportunity to motivate and share ideas among high school students who practice the tenets of education, grantmaking, community service and fundraising. The CFO has more than 30 YEP chapters across central and southern Missouri.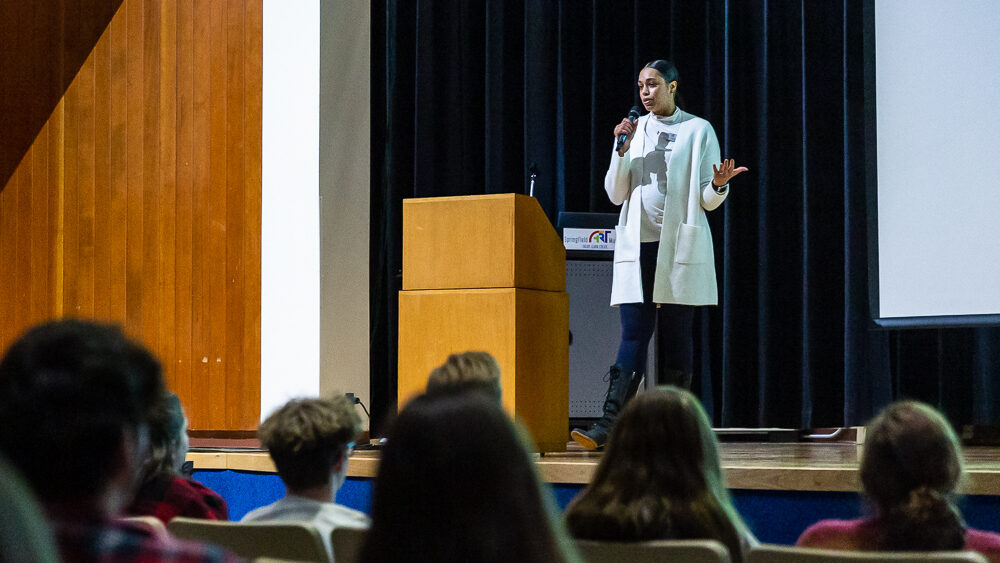 After years of learning how to positively impact the lives of domestic-abuse victims, Christina Ford's The Rebound Foundation opened its first house for survivors in 2019.
She told the students that it's important to find the helpers — the people who can help guide the execution of your vision, such as family, friends, faith partners and professional connections. It took several years of stops and starts, including times where she says she needed pep talks to keep going.

After settling in Springfield, her helpers came in the form of an opportunity with Community Partnership of the Ozarks, Harmony House, and the Springfield Land Trust, which had the first three-bedroom, two-bathroom house where she was able to provide the shelter she had envisioned to serve women and children.
"All those years of researching and hard work, it was finally here," she says. "All my hard work was worth it."
Support our mission by becoming a donor today.