Nov. 17, 2022
Funding increased, service area expanded for grant program
With increased grant funding and a wider service area for projects that promote civic participation and support marginalized community members, the Community Foundation of the Ozarks awarded $120,000 today to eight Ozarks nonprofits.
The 2022–23 Diversity, Equity & Inclusion grant awards were presented at the CFO's main office in Springfield with representatives from each nonprofit speaking about how the grants will be used.
The number of grants awarded increased from five last year to eight this year with a 20% increase in the CFO's FY23 grantmaking budget for this program. The grant program also was made available for the first time to agencies serving the CFO's service region of central and southern Missouri. The grants were awarded to:
Better Together Playground: $25,000 to support a portion of the purchase and installation of an inclusive playground to serve children in and around the Willard community.
Community Partnership of the Ozarks: $5,000 to support the Inclusive Springfield project and the Tough Talks program.
empower: abilities: $3,000 to support the Restaurant Access Program by supporting meal costs for volunteer surveyors who will be dining at Springfield-area restaurants to gauge accessibility responsiveness.
Heart of the Ozarks United Way: $22,000 for the Sadie Brown Cemetery Preservation Project to locate and add markers to more than 100 unmarked graves in the African American cemetery near West Plains, so families can find interred relatives and bury loved ones without disturbing existing graves; and add eight benches for rest and reflection.
History Museum on the Square: $20,000 to present the story of Springfield's African American schools and the organizations supporting the community's Black educators during segregation.
Ozarks New Hope: $13,000 for high-quality DEI training for employees in 11 clinics in southwest Missouri.
Springfield Little Theatre: $22,000 to support equitable access to programming for diverse individuals through a partnership between SLT and the Mosaic Arts Collective.
Unity of Springfield: $10,000 to support operational expenses for the 2022–23 cold weather season at an inclusive shelter open to all regardless of identity.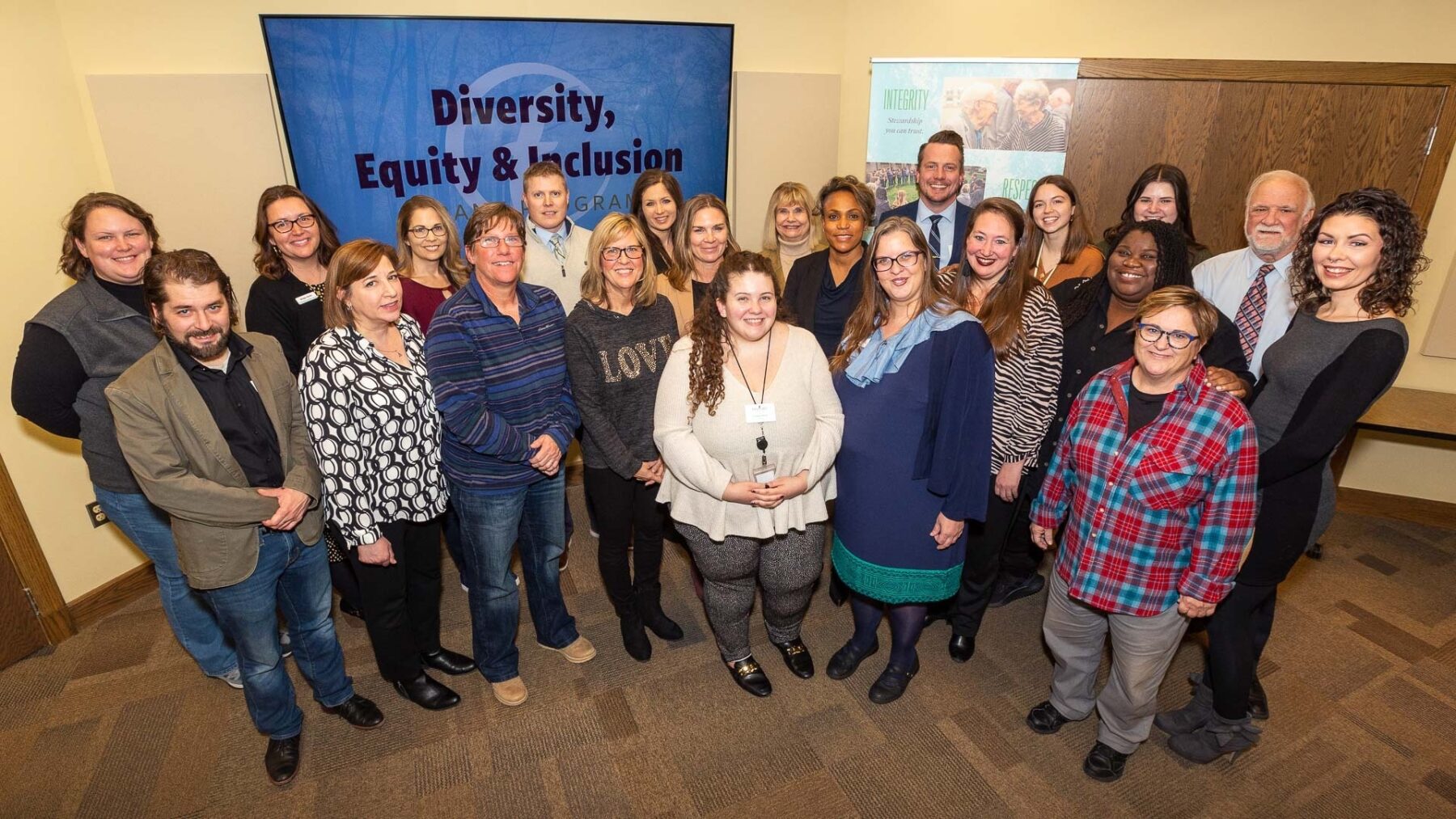 Representatives from agencies associated with the eight recipients gathered at the CFO's Springfield office to share about their grant-funded projects.
"With the increase in funding available, we are able to support more worthwhile proposals this year," said Bridget Dierks, vice president of programs for the CFO. "Greater awareness of the benefits of a diverse and inclusive environment has created more interest among nonprofits in applying for these grants and our Inclusion & Belonging Program."
The Inclusion & Belonging Grant Program supports smaller grant requests across the Ozarks. This year, $40,000 is available for funding requests of up to $3,000 for projects that encourage diverse representation in community conversations, engagement and leadership across the region.
Nonprofits can apply for the Inclusion & Belonging Grant Program at cfozarks.org/applyforgrants. The program is open throughout the year, with grants awarded on a rolling basis as funds are available. Donors can help extend the program by giving to the CFO's Diversity, Equity & Inclusion Fund at cfozarks.org/diversityfund.
The DEI and Inclusive Opportunity grants are funded by a combination of the CFO's unrestricted assets and field-of-interest funds where donors support a broad area of interest. The DEI grant committee is comprised of Heather Hardinger, Kathy Munzinger, Daniel Ogunyemi, Summer Trottier and Brooke Widmar.
Support our mission by becoming a donor today.