Jan. 9, 2023
Lawler previously served as chancellor for MSU-West Plains
Longtime Ozarks educator Shirley Lawler is joining the Community Foundation of the Ozarks as the new Rural Schools Partnership Coordinator to advance this nationally recognized program focused on connecting rural schools and communities through place-based education principles.
Lawler began a year-long contract with the CFO on Jan. 3. She started her 41-year career in education at Lebanon High School, later moving to Logan-Rogersville. In 1997, she joined Ozarks Technical Community College, where she served in various positions until first retiring in 2012 as Provost/Vice Chancellor for Academic and Student Affairs. Since then, she has returned to OTC in several interim positions. From 2018–2020, Lawler served as Chancellor of the Missouri State University-West Plains campus.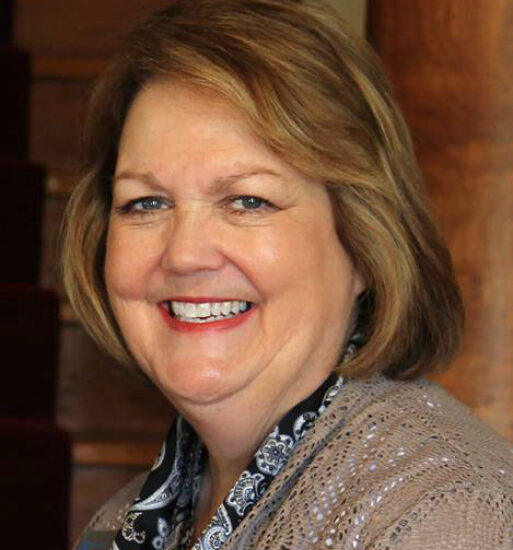 Lawler brings four decades of experience in education to her new role at the CFO.
The CFO launched the Rural Schools Partnership program in 2009 under the direction of then-President Gary Funk and Executive Vice President Julie Leeth, both former educators. Its principles of place-based education are grounded in the belief that strong schools help drive the success of rural communities. The Ozarks Teacher Corps evolved as a signature program, which offers two-year renewable scholarships to teacher-education majors who will commit to working in a rural district for at least three years after graduation.
After leaving the CFO, Funk expanded the work on a regional basis through the Rural Schools Collaborative, which now supports rural schools in 30 states through 13 hubs, including the Missouri Ozarks. Current CFO President Brian Fogle serves as a board member for the RSC.
"We are thrilled to have an educator with Shirley's credentials working with us to reach out to our rural schools and education foundations to understand their needs in the post-pandemic era so we can most effectively tailor our grant dollars and resource opportunities to benefit teachers and students," Fogle said.
In addition to Lawler's deep experience in teaching and administration from K–12 education through OTC's and MSU's technical and academic programs, she has a commitment to professional development and community service. Several of her current activities include the Springfield 2025 Higher Education Project; Friends of the Springfield-Greene County Library; and Delta Kappa Gamma, an international society for female educators.
"I am so excited to have the opportunity to collaborate with the rural school districts in this region. Having grown up in rural Wright County, I understand that the school is the very heart of the community in most areas," Lawler said. "I'm looking forward to assisting teachers, administrators and community members with tapping into resources that can benefit rural schools."
Lawler will coordinate her work through the CFO's Programs Department, led by Vice President Bridget Dierks, and with a staff task force comprised of co-chairs Beth Hersh and Ashley Fleming and including Holly Beadle, Kirsten Binder, Judy Cantoni and Aaron Scott.
Support our mission by becoming a donor today.