Remembering Springfield's epitome of a servant leader
The Community Foundation of the Ozarks expresses our condolences to Evangel University and the family of Dr. Robert Spence, who passed away on Feb. 19. The longtime president of Evangel exemplified the role of a servant-leader in many ways, standing as a pillar of not only the faith community, but the Springfield community as a whole.
One of the many leadership roles he held was as a member of the Humanitarian Award selection committee since its inception. His insights were valuable to committee members selecting a person whose record of service has had a long-term impact on bettering his or her community — just like Dr. Spence has done.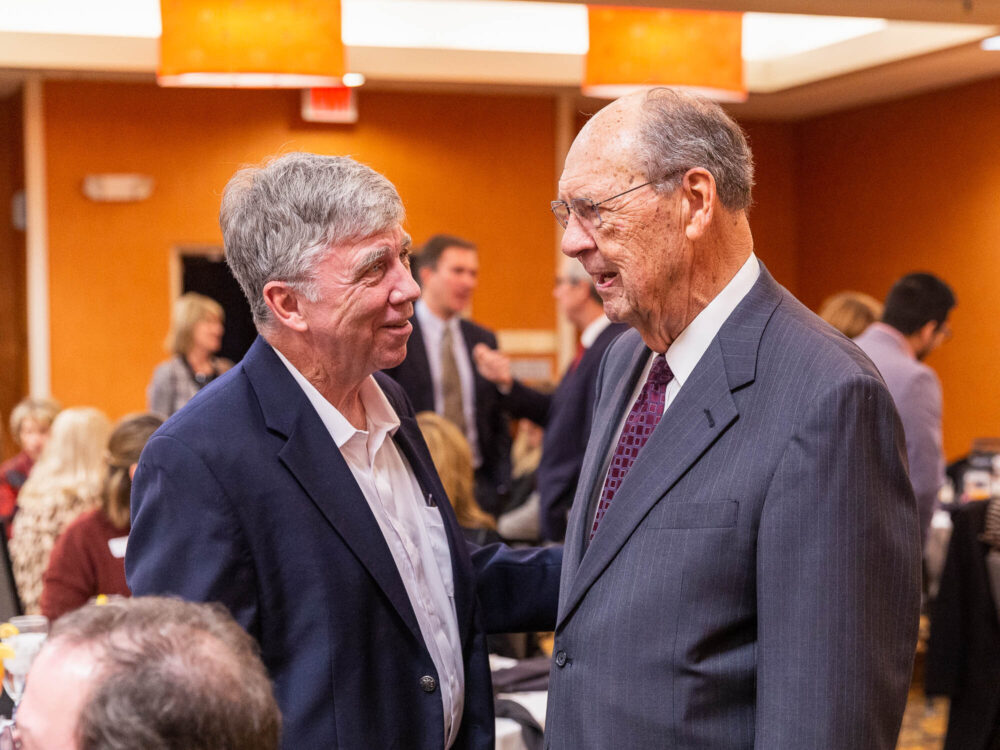 Dr. Jim Blaine, recipient of the Humanitarian Award in 1997, speaks with Dr. Robert Spence at the 2019 Humanitarian of the Year event. Spence was a member of the selection committee for the award since it began in 1990.
He also delivered the invocation to begin many of the presentation events. Even after his retirement, Spence remained a fixture at the annual gatherings, representing the selection committee and connecting with his many friends from across the Springfield nonprofit community.
"Dr. Spence and his incredible presence will be sorely missed by the many people he touched, but our community is better for him having called Springfield home for half a century," said Brian Fogle, President and CEO of the CFO.
Support our mission by becoming a donor today.