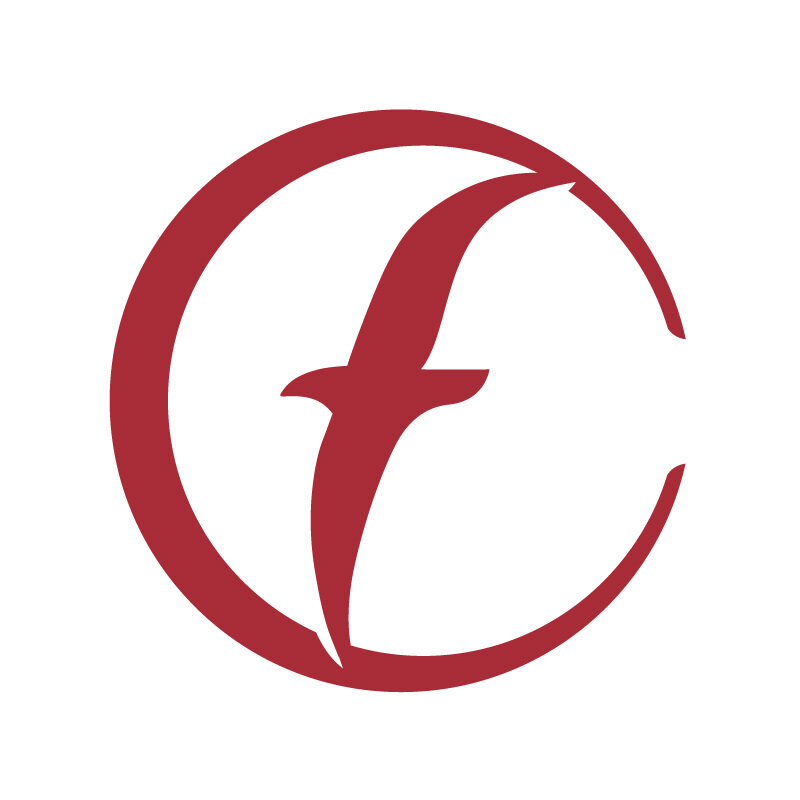 Nevada/Vernon County Community Foundation
A trusted resource for philanthropy in Nevada and Vernon County.
Our Mission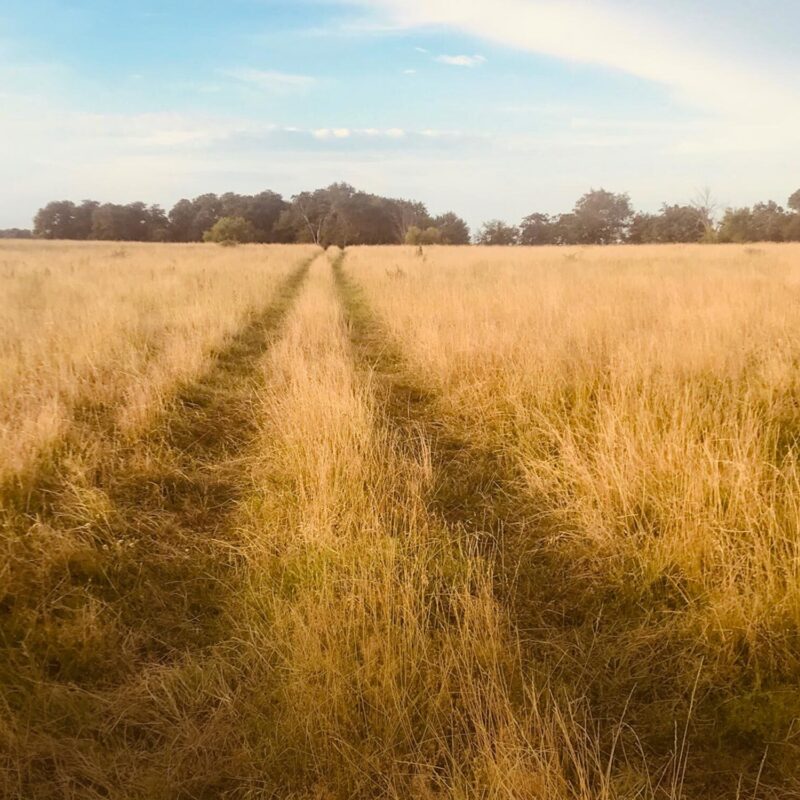 Our mission is to enhance the quality of life in Nevada and Vernon County through resource development, community grantmaking, collaboration and public leadership.
Since our founding on Oct. 12, 2020, Nevada/Vernon County Community Foundation has distributed more than $24,000 in grants to the community. We now hold assets totaling $165,305 as of June 30, 2021.
Our Leadership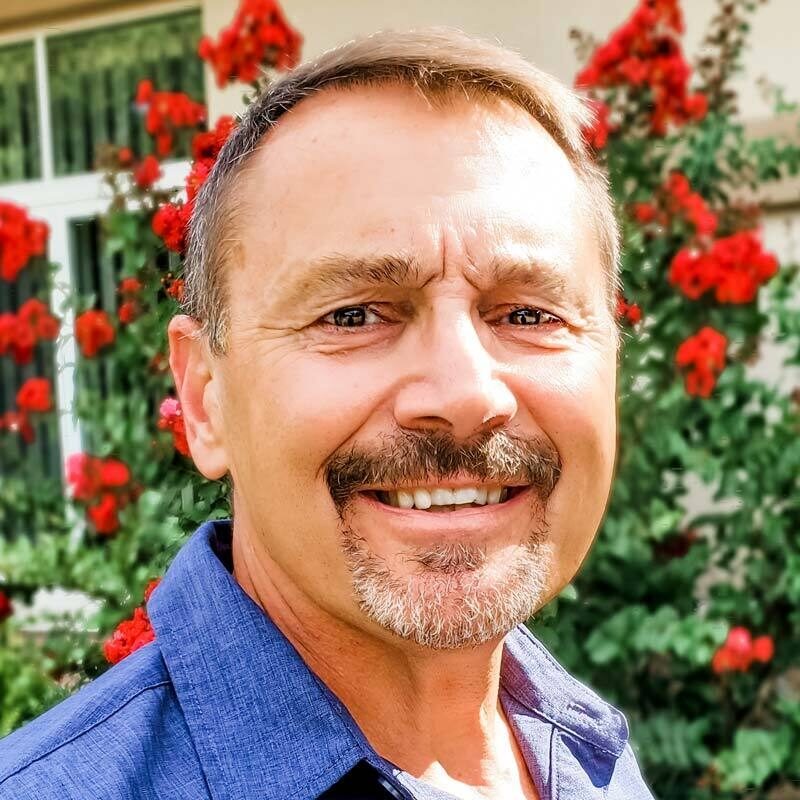 Greg Hoffman, President
Our foundation is led by members of our community.
Greg Hoffman, President
Kelly Ast, Vice President
Wayne Reinert, Treasurer
Sheree Gayman, Secretary
Betsy Curtis
Amanda Fisher
Jennifer Gundy
Henry Hodes
George Knox

Myles Miller
Steve Russ

Cindy Thompson

Amyl Bishop, Foundation Coordinator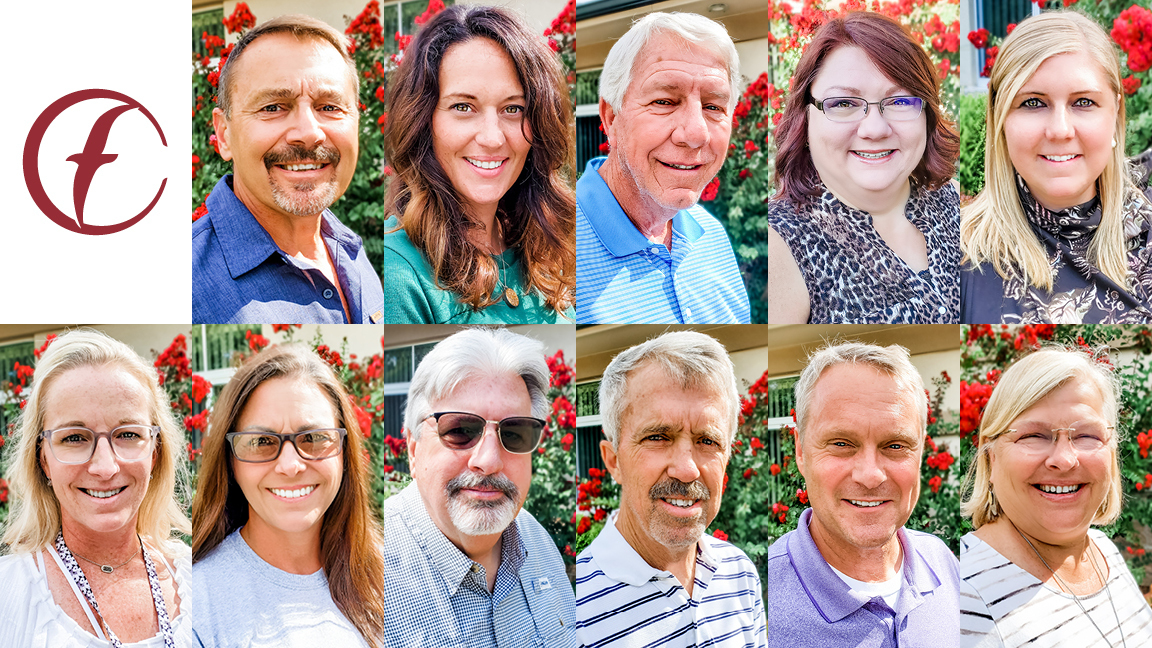 The founding board of the Nevada/Vernon County Community Foundation. Top row, left to right: Greg Hoffman, president; Kelly Ast, vice president; Wayne Reinert, treasurer; Sheree Gayman, secretary; and Betsy Curtis. Bottom row, left to right: Amanda Fisher; Jennifer Gundy; George Knox; Neal Quitno; Steve Russ; and Cindy Thompson. (Not pictured: Henry Hodes)
NVCCF launches $1 million campaign to build outdoor recreational facilities
July 14, 2022 — The Nevada/Vernon County Community Foundation, in partnership with City of Nevada and the Nevada R-V School District, is launching a $1 million fundraising campaign to build new outdoor recreational facilities. Gifts to the Outdoor Recreational Facility Fund, held by the NVCCF, will support the construction of new basketball, pickleball and tennis courts in Nevada. Donors can make a secure online gift at cfozarks.org/nevada.  
With the agreement of the McHugh family, two basketball courts and four tennis courts are planned for the space formerly known as McHugh Soccer Field near Walton Park and Walton Pool. In the empty lot that formerly housed First Baptist Church, 10 pickleball courts will be built, including three with wheelchair accessibility.
"We are excited that this investment in outdoor recreational facilities will benefit our community for generations to come," NVCCF President.Greg Hoffman said. "To help our community continue to grow and thrive, we want to stay abreast of what families are looking for in a potential hometown and help our community offer amenities such as these to encourage more people to call Nevada home."

In addition to online credit card donations, gifts by cash or check can be made to the Nevada/Vernon County Community Foundation and mailed to P.O. Box 411, Nevada, MO 64772. Please note "Outdoor Recreational Facility Fund" in the memo line.
Working with the Community Foundation of the Ozarks, the NVCCF can facilitate other types of gifts such as stock, personal property or real estate. Contact Amy Bishop at nevadavernoncf@cfozarks.org or 417-667-1075 for more information.
This $1 million campaign is the NVCCF's first community fundraising effort. Established in October 2020 as a regional affiliate of the CFO, the NVCCF serves as the community's charitable resource, working with donors and nonprofits to improve the quality of life for all residents of Vernon County. Since its founding two years ago, the NVCCF has granted more than $41,000 back to the community.
CFO honors Greg Hoffman for board member excellence at annual affiliate conference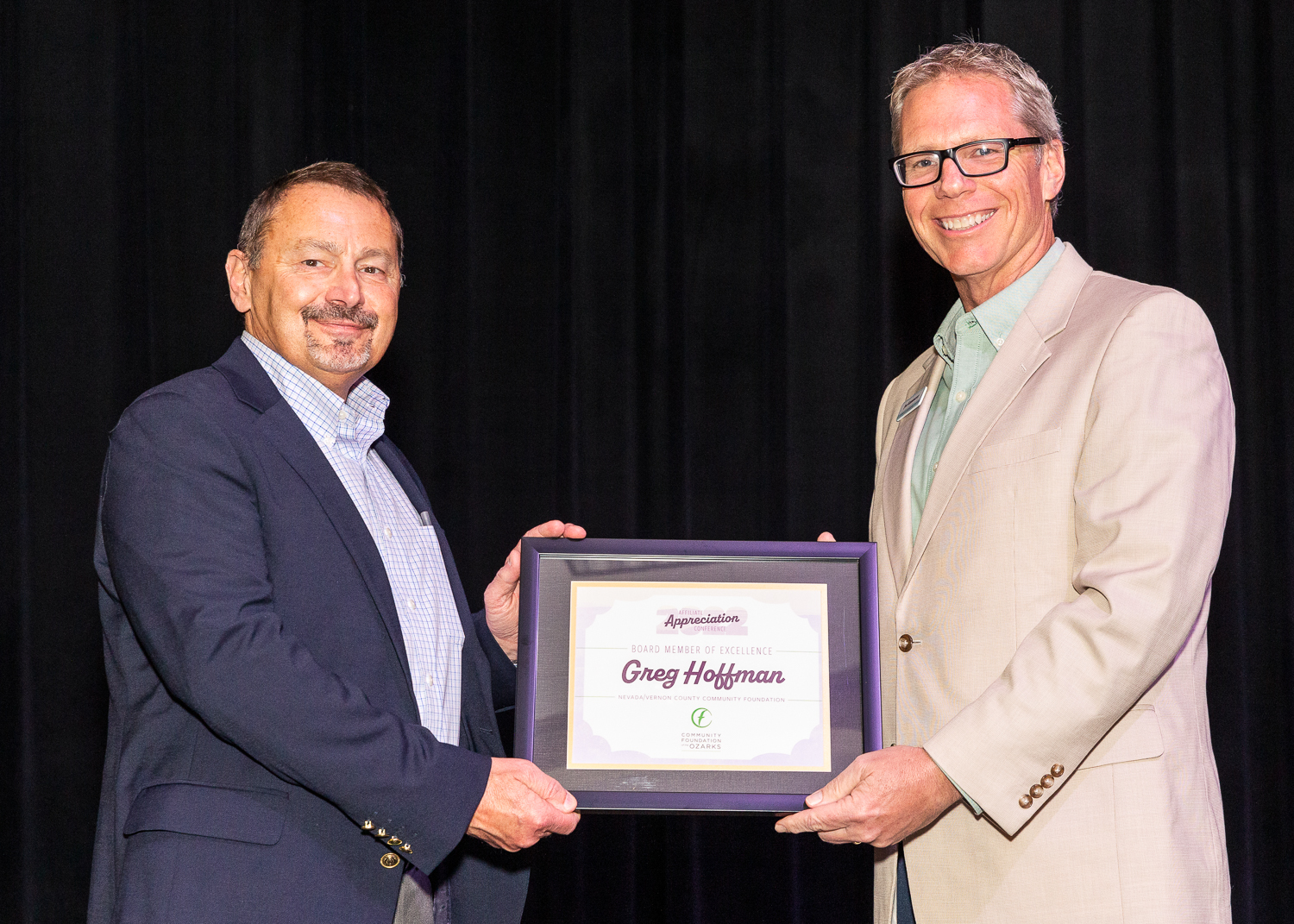 April 27, 2022 — Greg Hoffman, president of the Nevada/Vernon County Community Foundation's board of directors, received a Board Member Award of Excellence from the Community Foundation of the Ozarks.
He was one of five board leaders honored within the CFO's network of regional affiliate foundations. The awards were presented on April 25 during the CFO's Affiliate Appreciation Conference in Springfield.
"Greg has worked tirelessly attending community meetings, events, and speaking to groups and organizations," said Alice Wingo, CFO Vice President of Affiliates. "One recent example of Greg's fierce loyalty to NVCCF was his determination to attend an important meeting regarding a new community project that the affiliate is spearheading — after having shoulder surgery that same morning."
Hoffman has been the driving force behind the formation of the Nevada/Vernon County affiliate. As a result of his hard work, it celebrated a very successful first year in October 2021.
"One cannot serve on a foundation board without first deeply loving one's community," CFO President Brian Fogle said. "That love is expressed through their excellent leadership and dedication that make their communities a better place to live for all their neighbors."
Nevada/Vernon County Community Foundation awards Coover Regional Recovery Grants
June 21, 2021 — With its first grants back to the community, the Nevada/Vernon County Community Foundation has awarded $19,960 to 13 nonprofit agencies for recovery needs related to the COVID-19 pandemic.
The grants are made possible by the Louis L. and Julia Dorothy Coover Charitable Foundation, managed by Commerce Trust Company in partnership with the Community Foundation of the Ozarks. The NVCCF is one of 30 CFO affiliate foundations to receive $10,000 in Coover grant funding this year and chose to use its award to hold a community recovery grant round for eligible nonprofits.
The NVCCF also supplemented the Coover Regional Recovery Grant program with funds from its community grantmaking endowment, which was supported by a matching gift from Blue Cross and Blue Shield of Kansas City.
The NVCCF awarded its Coover Regional Recovery Grants to:
BSA Troop 42: $1,200 for camp fees
Bronaugh Athletic Booster Club: $1,000 for operational support
Children's Center of Southwest Missouri: $3,000 for operational support
City of Walker: $1,500 for repairs to the city park shelter house
Community Council of Performing Arts: $2,000 to support the Live Streaming Project
Council on Families in Crisis Inc.: $2,500 for operational support of the Moss House
McGennis Youth Center & Agricultural Park: $500 to support the McGennis Youth Center Fishing Derby
Nevada Baseball Inc.: $1,000 for summer baseball enhancements
Nevada Vernon County Lions: $1,000 to support its service projects
On My Own Inc.: $1,000 to support transportation during the pandemic
Quality Products Inc.: $2,260 for additional shredders at the sheltered workshop
Vernon County Ministerial Alliance: $2,000 to support its Emergency Relief Fund
Vernon County Youth Task Force: $1,000 for operational support
In addition to this grantmaking, the NVCCF used $3,000 of its Coover Regional Recovery funds to support a campaign of public service announcements to spread awareness of how to prevent the spread of COVID-19.
"One of the benefits of the CFO's affiliate network is the ability of local leaders to make decisions in the best interests of their own communities," said Jill Reynolds, senior vice president at Commerce Trust. "Using leaders across rural Missouri to award Coover Charitable Foundation grant dollars has contributed to this partnership's success in distributing more than $7 million since 2002."
Support our mission by becoming a donor today.