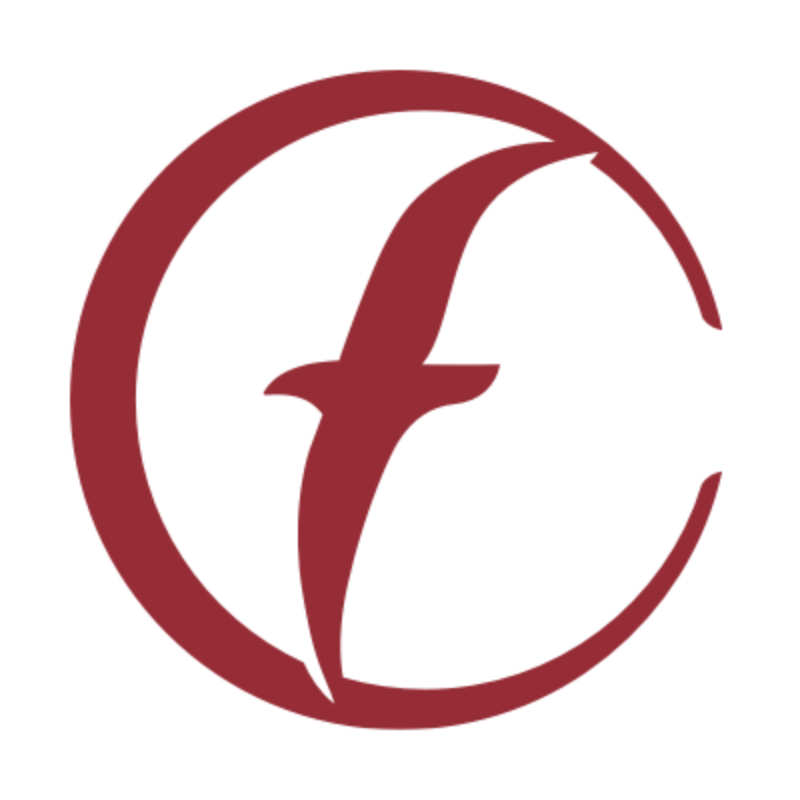 Joplin Regional Community Foundation
A trusted resource for philanthropy serving the Joplin region.
Our Mission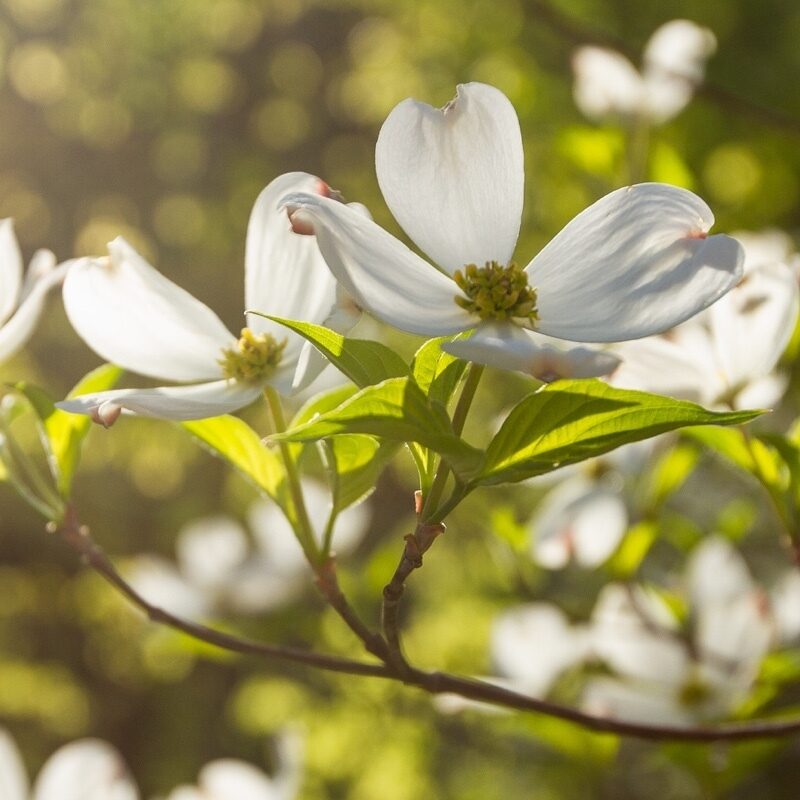 Joplin Regional Community Foundation serves Joplin, Carl Junction and Webb City. Our mission: To build and lead a better community through collaboration and charitable giving.
Since our founding on Dec. 16, 2006, we have distributed more than $51 million in grants to the community. We now hold assets totaling $12.1 million as of June 30, 2021.
Our Leadership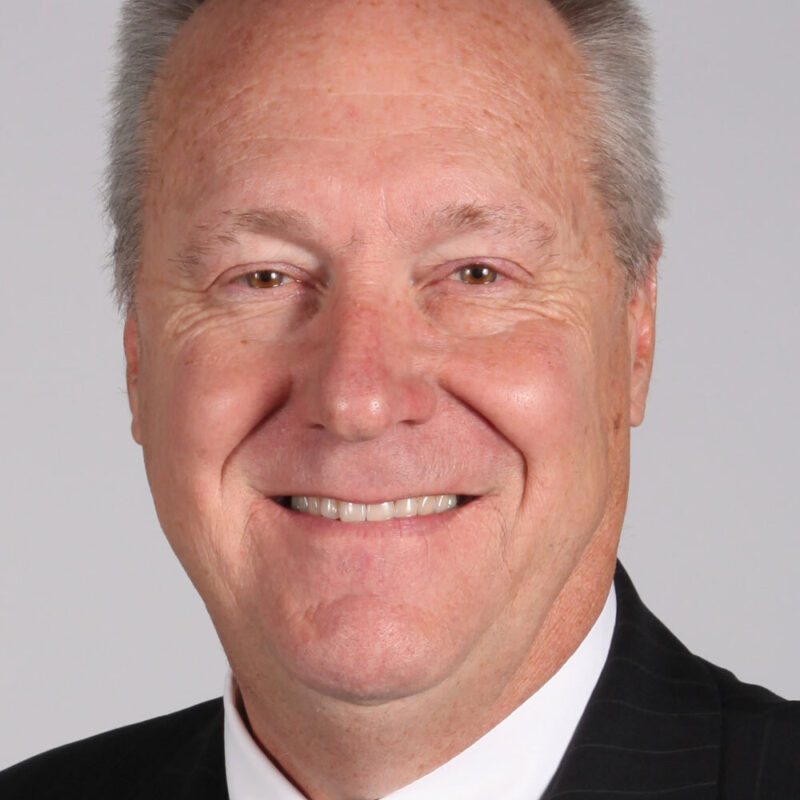 Chuck Brown, President
Our foundation is led by members of our community.
Chuck Brown, President
Jane Cage, Vice President
Kevin Greim, Secretary
Keenan Cortez
Chris Dumm
Gary Duncan
Tom Fran
Kevin Greim
Sandie Morgan
Louise Secker
Logan Stanley
Scott Vorhees
Bryan Vowels
Terry Wachter
Roger Wrestler
Pete Ramsour, Foundation Manager
'The Phil' grants $150,000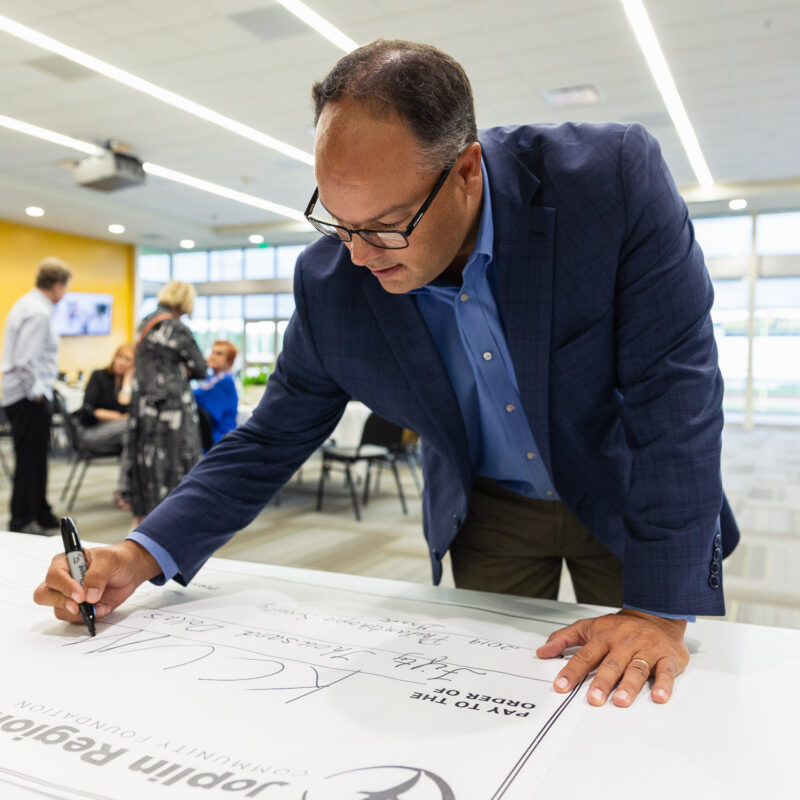 From the Joplin Globe:
Three local nonprofit organizations working to break down barriers for vulnerable groups in the community were awarded grants totaling $150,000 by the Philanthropic Society of the Joplin Regional Community Foundation, an affiliate of the Community Foundation of the Ozarks.
Loving Grace, Higher Power Garage and Jasper County CASA received $50,000 grants last week from the Joplin Regional Community Foundation's Philanthropic Society, a group formed in 2018 to help address community needs through charitable giving.
The three grant finalists were recognized during the society's annual award banquet luncheon Tuesday at Missouri Southern State University. There were 22 applicants vying for the grants that focused on three priorities in Joplin, Webb City and Carl Junction: housing, community health, and barriers to work and prosperity.
JRCF establishes Answering the Call Fund to support children of fallen or injured officers
March 17, 2022 — The Joplin Regional Community Foundation is pleased to announce the establishment of the Answering the Call Fund. This new charitable fund will support children of public safety officers in Jasper and Newton Counties who are killed or injured in the line of duty.
The grant selection committee will consist of:
Matt Stewart, executive director of the Children's Center and former Joplin Police Department chief;
Rep. Lane Roberts, state representative for the 161st District and former JPD chief;
Tracy Nielson-Healey, wife of fallen JPD Officer Tim Nielson;
Scott Vorhees, JRCF board member; and
Tom Franz, JRCF board member.
The JRCF is now accepting gifts to the Answering the Call Fund. Secure online donations can be made at cfozarks.org/answeringthecall. Gifts by check should be made payable to the JRCF with "Answering the Call" noted in the memo line and mailed to: JRCF, P.O. Box 471, Joplin, MO, 64802.
For any questions or to discuss other charitable giving opportunities, please contact Pete Ramsour, JRCF foundation manager, at 417-439-7328 or joplinrcf@cfozarks.org.
Joplin Regional Legacy Society
Jane Cage
Michelle Ducre
John and Nancy Good
Lisa Knutzen
Steve Lawver (Carl Junction Community Center)
Ann Leach
Sandra J. and Henry G. Morgan
Pete Ramsour
Marty & Lori Smith


Support our mission by becoming a donor today.