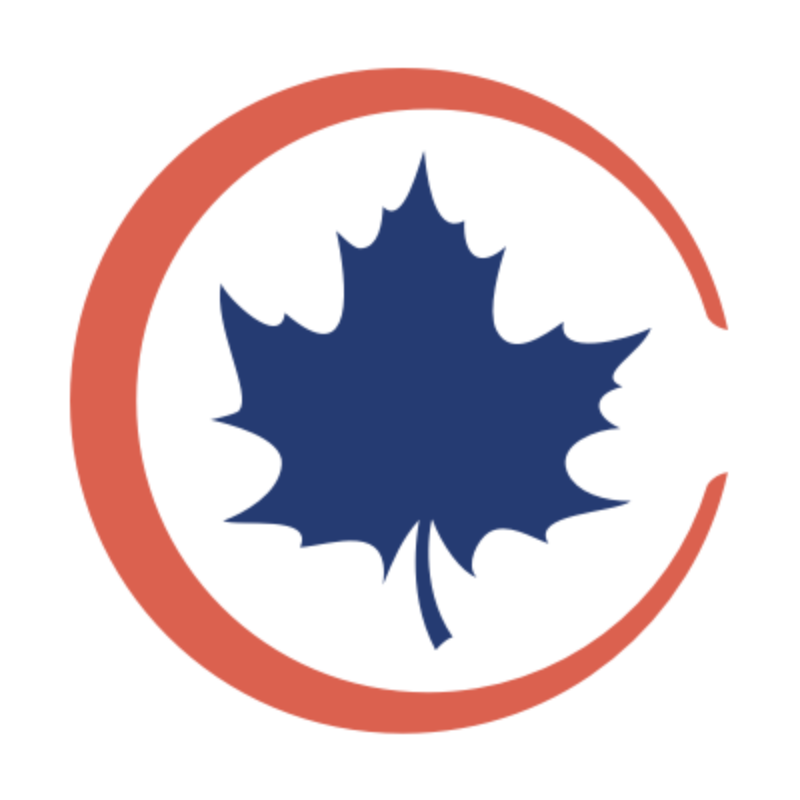 Carthage Community Foundation
A trusted resource for philanthropy serving the community of Carthage.
Our Mission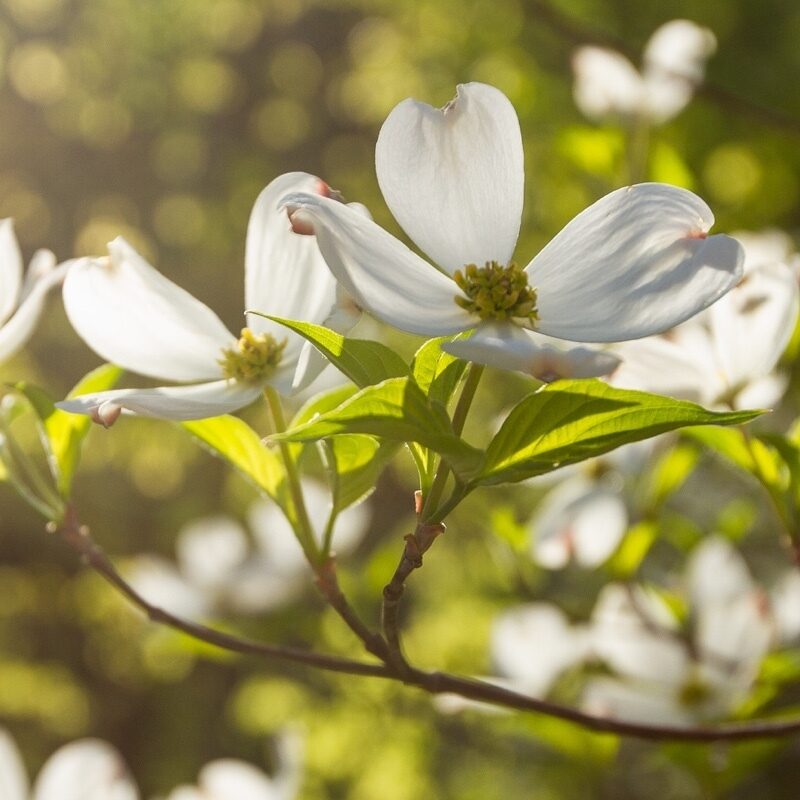 Our mission is to enhance the quality of life in Carthage through resource development, community grantmaking, collaboration and public leadership.
Since our founding on May 24, 1999, Carthage Community Foundation has distributed more than $10,418,383 in grants to the community. We now hold assets totaling $13,566,514 as of June 30, 2022.
Our Leadership
Our foundation is led by members of the community.
Stephanie Howard, President
John Nicholas, Vice President
Delores Honey, Secretary/Treasurer
Jessica Andrews Adams
Amy Cole
Andrew Jordan
Danny Lambeth
Kate Lasley
Kristi Montague
Jay Thompson
Bren Flanigan
Susan Coy
Bill Putnam Jr., Advisory Board Member
Patrick Scott, Advisory Board Member
Jeff Williams, Advisory Board Member
Chanti Beckham, Foundation Coordinator
Carthage Community Foundation's Giving Circle
What is Carthage 365?
A group of individuals that donates an annual contribution of $365 per member to a charity or community project in Carthage for a larger community impact.
Who decides on the recipient of the gift?
The group does! They come together at an annual awareness "party" and vote on where the collective gift should be distributed.
How much commitment is involved?
A dollar a day gift is the commitment, everyone gets a vote. If you choose, you can submit to be on the leadership committee that decides on the list of projects that are included for consideration to receive the gift. All members are encouraged to invite friends to join.
Where does my money go?
Carthage Community Foundation has created a fund that holds the annual contributions for the Giving Circle until the annual awareness "party". Once the circle determines the nonprofit to receive that year's gift, the gift is distributed, zeroing out the account and the next year's contributions grow the fund for the next year.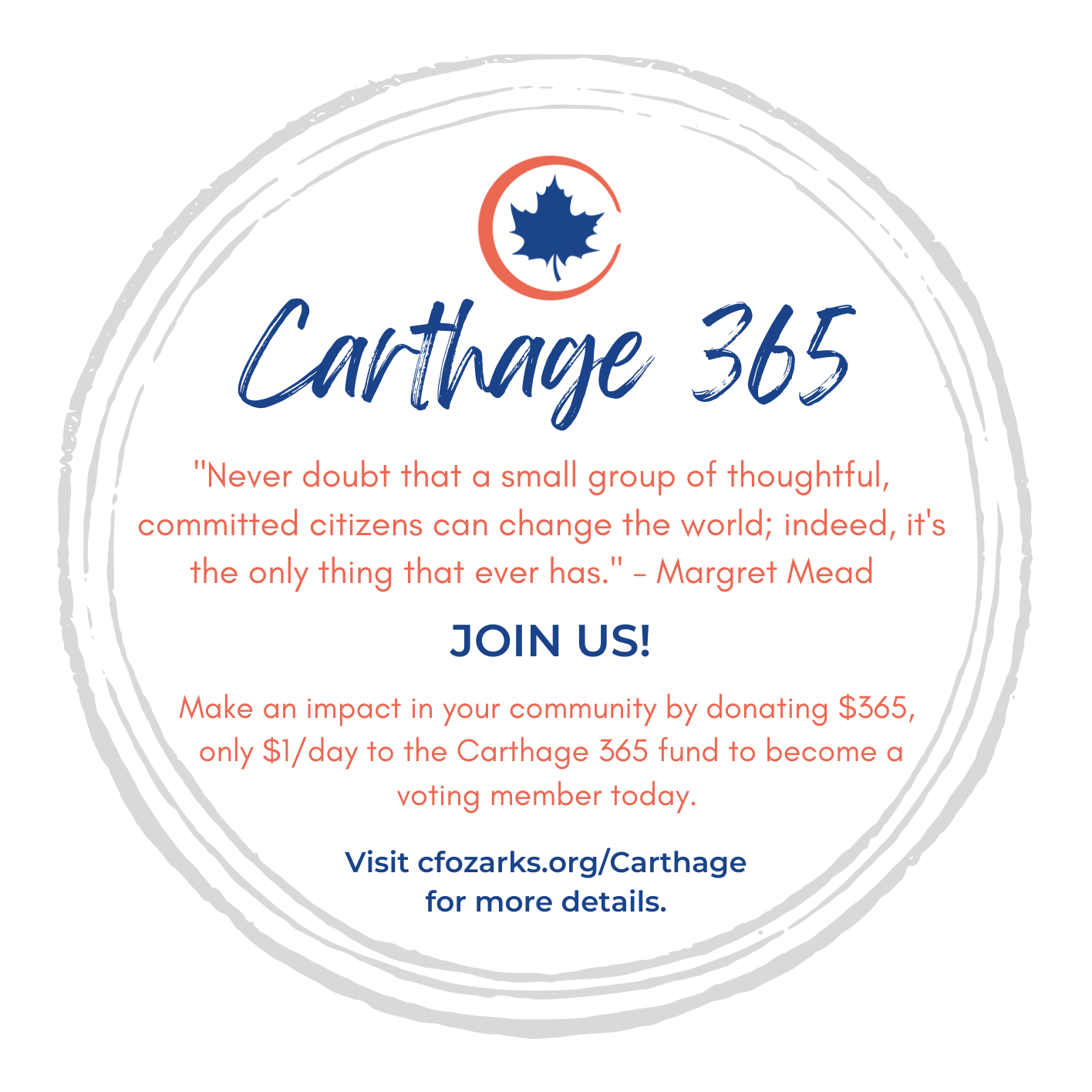 Who should join the group?

The goal is to get our community excited about giving. People aged 20-50 sometimes don't know where or how to give back or don't think that their gift will be impactful. We hope that this group spurs excitement about giving back to the community by seeing the effects of a collective, larger gift.
Carthage Legacy Society
Anonymous

Anonymous
Kevin and Sandi Checkett

Amy and Chad Cole
Darren and Heather Collier
Robert and Rebecca* Copeland
Virginia Esterly*
Pat and Judy Goff

Steven and Cynthia Head

Jim and Delores Honey
Kenneth Johnson*
Donald and Gloria LaFerla
Daniel and Mary Pat Lambeth
Kristi Montague
Samuel R. Morrow Jr.*
Marilyn R. Nicholas*
Mike, Lee and Emma Pound
Mr. and Mrs. William C. Putnam, Jr.
Ruth I. Kolpin Rubison *
Patrick Scott
Dr.* and Mrs.* W. Russell Smith
Jane C. Trogdon
Jeffrey A. Williams
*Deceased
Available Grants
The application period for affiliate community grantmaking programs are open at various times through the year.
Support our mission by becoming a donor today.