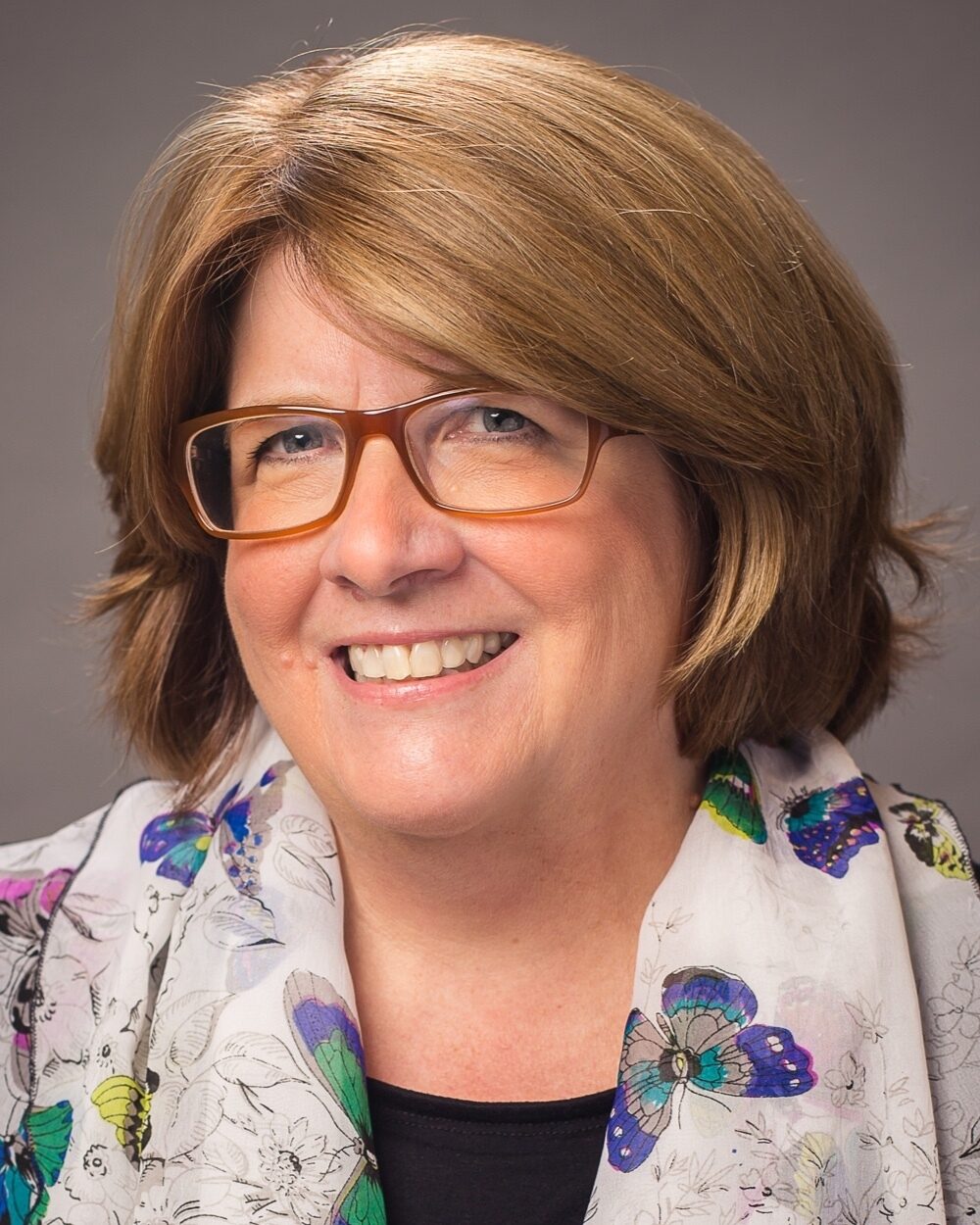 Louise is responsible for overall direction of the CFO's communications and marketing, including news releases, print newsletters, brochures, e-newsletters, the annual report, websites, social media sites, affiliate marketing assistance, radio and video projects. Communications also coordinates special events in conjunction with other staff members, such as conferences, the annual donor dinner and grant presentations.
Louise serves as the liaison to the CFO's Board of Directors. She also provides internal human resources support, including payroll and benefits administration, staff development and training and facilities maintenance.
Louise previously worked as the Director of Public Information for the City of Springfield and in a variety of reporting and editing positions at the News-Leader in Springfield. A native of Detroit, Louise holds a degree in journalism from Michigan State University and has certification from the Weldon Cooper Center for Public Service at the University of Virginia. She completed the CF Leads Executive Leadership Institute in 2018 and was a member of Drury University's first Social Media Certification Program in June 2010. She also has been a member of the Philanthropic Preparedness, Resiliency & Emergency Partnership facilitated by The Funders' Network since 2014.
Louise's current community activities include the Springfield Board of Public Utilities; the Moxie Cinema Board of Directors; Downtown Rotary; Rountree Neighborhood Association UCD steering committee; The Good Community Committee; the Community Focus Report for Springfield-Greene County; and Greene County Master Gardeners.
Support our mission by becoming a donor today.